[REVIEW] AXIS-Y Dark Spot Correcting Glow Serum (Before and After)
Texture: Light soft gel

What you get: 50 ml

Cruelty-free: Yes

Instagram: @axisy_official
+INGREDIENTS
Ingredients: Water, Glycerin, Niacinamide, Sodium Hyaluronate, Propanediol (Solvent + Moisturizer/Humectant) , Erythritol (Moisturizer/Humectant), Butylene Glycol (Moisturizer/Humectant + Solvent + Viscosity Controlling), Squalane, Oryza Sativa (Rice) Bran Extract, Calendula Officinalis Flower Extract , Carica Papaya (Papaya) Fruit Extract, Hippophae Rhamnoides Fruit Extract, Malpighia Emarginata (Acerola) Fruit Extract, Polyglyceryl-10 Laurate (Surfactant/Cleansing + Emulsifying) , Chlorphenesin (Preservative + Antimicrobial/Antibacterial) , Arginine, Ethylhexylglycerin (Preservative) , Carbomer (Viscosity Controlling + Emulsion Stabilising) , Glutathione, 1,2-Hexanediol (Solvent), Hydroxypropyl Cyclodextrin , Disodium EDTA (Chelating + Viscosity Controlling), Hydroxyethylcellulose (Viscosity Controlling + Emulsion Stabilising), Allantoin, ♦️Rosmarinus Officinalis (Rosemary) Leaf Oil
⭐Interesting Ingredients:
Glycerine: Widely used as a quality Hydrator (occurs naturally in skin and its chemical structure attracts water). You can find this ingredient in most good skin-replenishing products.

Niacinamide: Anti-aging (promotes collagen production and Ceramides synthesis) + Antioxidant (Against UV-induced photocarcinogenesis and photo immunosuppression) + Anti-inflammatory ( Possible reductions in total sebaceous creation of lipids, overproduction being one of the causes of acne) + Anti-hyperpigmentation (Inhibits Melanin pigment to reach most skin cells)

Sodium Hyaluronate: Hydrating (water-binding properties) + Wound healing (promotes microcirculation)

Squalane: Naturally produced by the body (production slows dramatically after age 30), repairs, deeply moisturizes, and has anti-aging benefits.

Oryza Sativa (Rice) Bran Extract: Antioxidant + Vitamin E and fatty acids anti-aging (vitamin E plus vitamin B and squalane) Antioxidants like beta-carotene and lycopene enzymes like CoQ10 provide active component

Calendula Officinalis Flower Extract: Anti-inflammatory + Antioxidant

Carica Papaya (Papaya) Fruit Extract: Wound healing (Exact mechanism not know, but a study suggest this might also be due to antibacterial properties) + Contains the enzyme papain, which acts as an enzymatic exfoliating agent by weakening the bonds of Keratin [Anti-acne + Anti-aging + Brightening ]

Hippophae Rhamnoides Fruit Extract :  Anti-inflammatory + Antioxidant ||

One of the fatty acids it contains (Palmitoleic acid) occurs naturally in our skin and helps heal burns and wounds. It also contains Vitamin C&E, beta-carotene (some research indicates that some forms of beta-carotene get converted into retinol in your skin when applied topically), and lycopene (''Lycopene is present in fruits and vegetables to help prevent damage caused by light''), which are all known to soothe redness and wrinkles and even out skin tone.

Malpighia Emarginata (Acerola) Fruit Extract: Antioxidant (Vitamin C, Beta-carotenes, and Polyphenols) + Hydrating (Polysaccharides)

Arginine: Antioxidant + Hydrating (acts as a humectant (chemical structure attracts and entraps water molecules)) + Anti-aging (increases collagen production through different pathways)

Glutathione: Potential skin whitening agent (Studies tend to show that the effects get reversed when topical usage is stopped)

Hydroxypropyl Cyclodextrin: This ingredient is commonly associated with a mix of ingredients called Phytodermina Lifting that supposedly lifts, moisturizes, and softens the skin. However, studies point to Hydroxypropyl Cyclodextrin only acting as some sort of chelating agent or stabilizer. There is also some research indicating it may be a penetration enhancer, but the data is inconclusive. So not much can be said about the effects of this ingredient right now. 

Allantoin: Moisturizing ( Emollient: provides a layer of protection to help prevent water loss)

♦️Controversial Ingredient:
Rosmarinus Officinalis (Rosemary) Leaf Oil [Less than 0.1%]: Antimicrobial + Antioxidant + Perfuming (The Cosmetic Ingredient Review Expert Panel deemed the use of this oil is safe when used at this concentration, but always do a patch test to be sure your skin won't react badly)
+A lot of people assimilate alcohol and fragrances in skincare to dehydration and irritation. I would recommend that you watch this video: "Is Alcohol Safe in Skincare Products?" (by Liah Yoo, who worked at Korea's largest beauty company, AmorePacific and now also has her own brand: KraveBeauty) and consult the links provided in the infobox which refer to published scientific studies and articles. The main point is: yes, alcohol and fragrance can be very stripping and irritating to the skin, but it all depends on how they are used and combined in the final formulation and of their ratio, the reactions they have with other ingredients, etc…
+instructions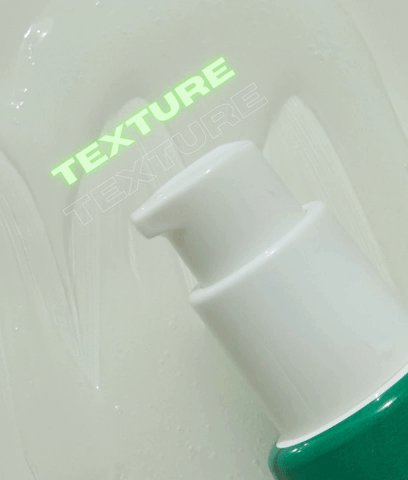 +claims
Reduces pigmentation concerns, including dark spots and uneven skin tone: To lighten dark spots or minimize uneven skin tone, you need either:

A] Ingredients that inhibit Melanin (skin pigment), or the Melanin forming activity of Tyrosinase (The enzyme that helps with the creation of Melanin). (ex: Vitamin C)

 B] Ingredients that Inhibit the transfer of Melanin to keratinocytes (Melanin is produced in specialized skin cells called melanosomes and is then transferred to cells called keratinocytes, which constitute the majority of your skin). (ex: Niacinamide)

C] Ingredients with chemical, enzymatic or physical exfoliating properties to 'shed' off the hyperpigmented uneven layers of skin. (ex: Aha/Bha/Pha 30 Days Miracle Toner)

The AXIS-Y Dark Spot Correcting Glow Serum contains Niacinamide, a couple of ingredients with Vitamin C, and even Papaya Fruit Extract, which acts as an enzymatic exfoliant. In theory and practicality, it does lighten skin and treats hyperpigmentation, but it does it very slowly and not as efficiently and fast as other products I've tested. Yes, it does reduce dark spots. Yes, it does treat uneven skin tone. But if these are your main areas of concern, you'd have better results trying out something like the Some By mi Galactomyces Pure Vitamin C Glow Serum (13.8$), which made a massive difference on my skin after only 20 days of testing. This AXIS-Y product does not have potent enough ingredients or ingredients present in sufficient concentrations to yield a significant noticeable result. However, due to this product's mild nature, it could probably work great in conjunction with other more powerful ones, so if you're looking for something to add to a brightening routine, then this would be a great choice. 

Smoothes and brightens skin: Smoothes and brightens skin: Smoother skin requires implementing either exfoliating or calming agents - if it is not smooth due to irritation. While this serum does contain Papaya as an enzymatic exfoliant, I haven't personally found it exfoliating enough to smooth down the bumps that I have. However, the cocktail of antioxidants, anti-inflammatory, wound healing, and hydrating ingredients present in the formulation have really calmed down my skin, which was sensitized and red most of the time due to mask wear. As I've mentioned in a few posts, I am a volunteer EMT, and the sudden surge of covid cases in my home country in January has made it so that I was wearing N95 masks and sweating for extended periods, which has really sensitized my skin. I was using this product alone from the second half of January till the half of February and have seen a noticeable difference in my sensitization and brightness level.

Deeply moisturizes: I've been using the AXIS-Y Dark Spot Correcting Glow Serum during the cold and dry winter months of Beirut, without any additional products. I can report that it has satisfied all my moisture and hydration needs. This was a bit of a surprise to me, as my skin tends to develop dry spots on my face, with sometimes small areas even going as far as peeling. However, by only using this product, my face was kept hydrated and moisturized. If you have dehydrated skin, you will probably need to add a moisturizer to your routine, but this serum is great either way.
As you can see from the pictures, there isn't a massive difference in spot pigmentation, only a general overall brightening of the skin. I guess the most notable difference is that my skin is less red.
I think all skin types could benefit from this product, except for sensitive ones. Due to the antioxidative, anti-inflammatory, wound-healing, and anti-aging ingredients present, this serum will contribute to healthier, more hydrated skin, which is something we all want. Its low irritant ingredients and the presence of anti-inflammatory ones have low chances of further irritating acne-prone skin. When I started using it, I had a period pimple on my cheek, which would have usually left a scar, but thanks to the level of hydrating and wound care the dark spot serum provided, it didn't leave any scar. However, due to the presence of Rosemary Leaf oil (perfuming), stir clear from this if you have a lot of active breakouts, and check this post out instead: [10] Anti-Acne products that actually work + A Skincare routine
Oily skin will appreciate all these benefits and the fact that the serum's texture is non-occlusive and penetrates quickly and easily. And normal or combination skin will enjoy it for all of the above reasons. As for sensitive skin, this contains Rosmarinus Officinalis (Rosemary) Leaf Oil. Although the oil itself has benefits, it is also a fragrant component that has chances of irritating skin, so pass on this one.
With that being said, I don't recommend this serum per se. I usually recommend products that I feel are really going to change your skin or bring something unique and new to it. Although this serum is quite good, it probably isn't going to revolutionize your skincare game. So yes, buy it if you want to, it's pretty good, but I won't go out of my way to recommend it to you. What I will say is that if you're someone looking for a one-step skincare product just to maintain good and healthy skin and provide some level of hydration and moisture with a bit of anti-aging properties, this serum is perfect for you. But for people like me who prefer multiple products skincare routine, this will only act as a good add-on, not a stand-alone product.
+PROS:
Reduces redness and irritation

Very hydrating and moisturizing for most people

Plumps up the skin

Great overall cocktail of ingredients that target the majority of skin concerns

Easy to use and sanitary pump

Fast absorption
-CONS:
Presence of fragrant compound (Rosmarinus Officinalis (Rosemary) Leaf Oil )

When it comes to targeting dark spots, other products have a better price/quality ratio

Score: 3/5 ——— A good overall product. It didn't get a higher score because there are better and cheaper products in the market for fading dark spots. But this is a good serum for maintaining healthy skin.

+❗This product was sent to me by AXIS-Y❗[But science-based logic doesn't lie]
+Yesstyle: If you use my code: DEWILDE you can get up to 5% off on any Yesstyle purchase at checkout. [this Serum is currently sold out at the majority of resellers, you can purchase it directly from AXIS-Y's website, I'll update this post when Yesstyle has it back in stock]