[REVIEW] Eucerin Hyaluron-Filler Day Cream For Dry Skin (Before and After)
+Ingredients
Ingredients: Aqua, Glycerin, Butyl Methoxydibenzoylmethane, Ethylhexyl Salicylate, Octocrylene, Butylene Glycol (Moisturizer/Humectant + Solvent + Viscosity Controlling), Glyceryl Stearate Citrate (Emollient + Emulsifying), Hydrogenated Coco-Glycerides (Emollient), Butyrospermum Parkii Butter, Dimethicone (Emollient), Methylpropanediol (Solvent), ♦️Stearyl Alcohol, ♦️Cetyl Alcohol, Glycine Soja Germ Extract, Sodium Hyaluronate, ♦️Mica, Silica (Viscosity Controlling + Absorbent/Mattifier), Acrylates/C10-30 Alkyl Acrylate Crosspolymer (Viscosity Controlling + Emulsion Stabilising), Carbomer (Viscosity Controlling + Emulsion Stabilising), Trisodium EDTA (Chelating), 1,2-Hexanediol (Solvent), Phenoxyethanol (Preservative), ♦️Parfum, ♦️BHT, CI 77891  

▫️Interesting Ingredients:
Glycerine: Widely used as a quality Hydrator (occurs naturally in skin and its chemical structure attracts water). You can find this ingredient in most good skin-replenishing products.

Butyl Methoxydibenzoylmethane: The only globally available chemical sunscreen agent that provides proper UVA protection. It gives very good protection across the whole UVA range (310-400 nm that is both UVA1 and UVA2) with a peak protection at 360 nm. The problem with it, though, is that it is not photostable and degrades in the sunlight. Wikipedia says that avobenzone loses 36% of its UV-absorption capacity after just one hour of sunlight (yep, this is one of the reasons why sunscreens have to be reapplied after a few hours).

Ethylhexyl Salicylate: A colorless to a light yellowish oily liquid that works as a UVB (280-320nm) sunscreen filter with a peak absorbance at 306 nm. It's not a strong filter in itself. It's always used in combination with other sunscreen agents to further enhance the SPF and to solubilize other solid UV filters.

Octocrylene: An oil-soluble chemical sunscreen agent that protects skin in the UVB and somewhat in the UVA II range with a peak absorption of 304 nm. Its protection is not strong enough on its own, but it is quite photostable (loses 10% of SPF protection in 95 mins) and is often used to stabilize other photo-unstable UV-filters. It is also often used to improve the water-resistance of the products. 

Butyrospermum Parkii (Shea) Butter: Moisturizer + Anti-aging (Vitamin A) +Anti-fungal + Anti-inflammatory + Wound healing (Boosts collagen production and promotes cell regeneration)

Glycine Soja Germ Extract: Anti-inflammatory (flavonoids) + Anti-Aging (Elastin and collagen-stimulating effects) + Photoprotection (Polyphenols)

Sodium Hyaluronate: Hydrating (water-binding properties) + Wound healing (promotes microcirculation)
♦️Controversial Ingredient:
Stearyl Alcohol + Cetyl Alcohol: Emollient + Viscosity Controlling + Emulsifying + Surfactant/Cleansing + Emulsion Stabilising

Mica (Colorant): "Earth-derived silicate minerals included in products to give them sparkle and shine as well as varying degrees of opacity." [considered safe for use in cosmetics]

Parfum/Fragrance: Perfuming *Has the potential to sensitize your skin

BHT: (Antioxidant + Preservative) There is some contradicting research on this ingredient. The Cosmetic Ingredient Review expert panel has assessed this ingredient to be safe when used in cosmetic products. Some research shows that oral intake of high doses of BHT could lead to cancer or significant lung/liver/kidney damage, while other research could not reproduce the same data. BHT used in cosmetic formulations is very low in concentration, so the consensus is that it is safe. I think it's present in low enough concentration in most formulations to not cause any harm. After all, many ingredients present in too high concentrations are really bad for the body (you can die from drinking too much water), so as long as the safety guidelines are being respected, fear isn't logical. Moreover, in this cream formulation by Eucerin, it's not supposed to come into contact with the eyes or mouth. The only way the cream could penetrate through the bloodstream from the skin membrane, and considering the texture and role of this product, this is a long shot. Final Report on the Safety Assessment of BHT.

CI 77891: Sunscreen + Colorant

+A lot of people assimilate alcohol and fragrances in skincare to dehydration and irritation. I would recommend that you watch this video: "Is Alcohol Safe in Skincare Products?" (by Liah Yoo, who worked at Korea's largest beauty company, AmorePacific, and now also has her own brand: KraveBeauty) and consult the links provided in the infobox which refer to published scientific studies and articles. The main point is: yes, alcohol and fragrance can be very stripping and irritating to the skin, but it all depends on how they are used and combined in the final formulation and of their ratio, the reactions they have with other ingredients, etc…
+instructions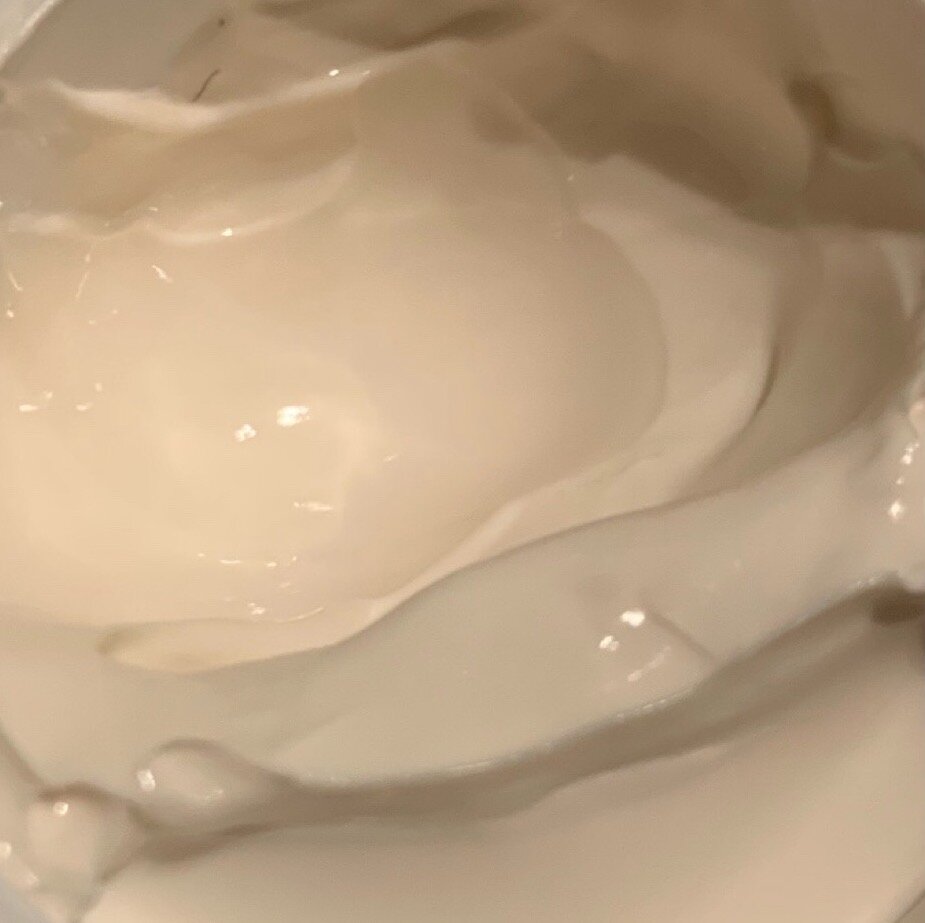 +claims
Reduces visible lines and wrinkles. Eucerin Hyaluron-Filler Day Cream for dry skin contains high and low molecular Hyaluronic Acid to penetrate and plump up wrinkles from inside out: This cream is more of a sunscreen than anything else. It might plump up your skin the tiniest bit due to the presence of moisturizing and hydrating agents like Shea Butter and Sodium Hyaluronate, but that's about it. Don't get me wrong, the rest of the ingredients are humectants, and studies have pointed out that applying creams with basic moisturizing properties increases skin health as it decreases water loss. However, the majority of creams available on the current market provide these basics and much more. Which makes the Eucerin Hyaluron-Filler Day Cream For Dry Skin look like a very old, archaic formulation in comparison. I mean, yes, it has hyaluronic acid, but so do the vast majority of products nowadays.

Anti-aging care to moisturize your dry skin. Eucerin Hyaluron-Filler Day Cream for dry skin has a rich formula to actively soothe dehydrated skin: This cream contains Shea Butter, Glycine Soja Germ Extract, and Sodium Hyaluronate, you can read the in-depth ingredient list above to find out more about what they specifically do, but basically, yes, these do moisturize and contribute to anti-aging. The rest of the humectants of this cream also moisturize your skin. Since dryness enhances signs of aging and speeds up the process itself, these also contribute to being 'anti-aging.' The texture of the Eucerin Hyaluron-Filler Day Cream is also quite thick so it is technically a rich formula too. However, I found that the cream doesn't have enough slip to it, and although it's moisturizing, it has not been hydrating enough for my needs (moisture is an occlusive barrier to keep the hydration/water in).

Protect your skin from future wrinkles. Eucerin Hyaluron-Filler Day Cream for dry skin contains SPF 15 with a UVA filter system to protect skin against premature aging and deepening wrinkles: I haven't reviewed any Sunscreens on my blog, and for good reasons. The main one being that although I can conjecture the benefits of ingredients and how they work together to yield results, and even show you prolonged before and after of my usage to see if there are any positive or negative differences, sunscreen isn't here to just make our skin look prettier or healthier. If it does not deliver on its claims, it can result in something drastic like cancer. Since I currently have no means of testing whether a sunscreen fulfills its claims or not, and since it has been proven in the past that some brands did not provide the level of SPF protection that they claimed they have, I will not comment on claims like this one since I don't have enough knowledge to assert anything of value. If you're interested, I suggest reading this post: Purito Sunscreen And All About SPF Testing by Lab Muffin (a chemistry Ph.D. graduate). I will say that the Food and Drug Administration generally recommends using ''broad-spectrum sunscreen with an SPF of 15 or higher''. So if the SPF is accurate here, it does check out with the FDA recommendations, but personally, the dermatologist I see has always recommended a minimum of SPF 30.
In the grand scheme of things, this cream does fulfill every one of its claims, but I would not recommend it. This is because you always need to compare a product to others of its genre in the market. This cream costs around 33$, it has extremely basic ingredients, a thick texture that doesn't spread around quickly, and SPF - which is usually good, but if you think about it, this means that you can only use it during the day. All of this would be fine because then I could say that people with really sensitive skin would likely enjoy this formula, but even then, there is the presence of fragrance, which is an irritant.
I've used this cream for a month and saw no difference in my skin. The only thing that I can say is that it was brighter and more plump, but any moisturizer is going to achieve this. Moreover, there is the presence of Mica and Titanium Dioxide in the formula, these two pigments produce a pearl effect: ''mica is coated with one or more metal oxides (most commonly titanium dioxide) to achieve the pearl effect via the physical phenomenon known as interference.'' [source].

So the combination of these ingredients gives a 'glowy' look, which contributes to the appearance of brighter skin. Any noticeably brightening of the skin while you're wearing it is probably due to this. Good moisturizers don't usually need this trick of the eye to achieve glowy looks - yes, this is me throwing a bit of shade.
My point is, this isn't a bad product, it would probably fit combination and normal skin types, but the formula is just very out of date. I personally feel like moisturizer doesn't need to have incredible ingredients since theoretically they should only be occlusive, but for 34$ for 50ml, you're better off trying another one, and here are a few recommendations: the Pyunkang Yul Nutrition Cream (27.60$ for 100ml) for combination or normal skin, the Pyunkang Yul Balancing Gel (15.90$ for 60ml), or the Etude House Soon Jung 2x Barrier Intensive Cream (14.31$ for 60ml) for dry or sensitive skin. For people with oily or acne-prone skin, I usually recommend hydrating serums instead, the Skinfood Royal Honey Propolis Enrich Essence (29.90$ for 50ml) for acne-prone skin and AXIS-Y Artichoke Intensive Skin Barrier Ampoule (25$ for 30ml) or The Ordinary Niacinamide 10% + Zinc 1% (13$ for 60 ml) for oily skin types - Both play a role in controlling oily skin, and the AXIS-Y is more hydrating if that's what you're looking for.
+PROS:
Moisturizing enough for most skin types
-CONS:
Presence of fragrance which can irritate the skin (It has an old grandmother smell, which is comforting but not what I personally like to smell all day)

Bad price/quality ratio

It doesn't glide on the skin (harder to spread around)

It can't be used at night (better not to use any SPF while you're sleeping)
⚪Score: 2.5/5 ——— This product would probably have gotten a higher score if it was the early 2000s or if it had a lower price. Nowadays, there are much better options in the market that are less expensive.
+AMAZON
+Yesstyle: If you use my code DEWILDE you can get up to 5% off on any Yesstyle purchase at checkout.