[REVIEW] Etude House Soon Jung 2x Barrier Intensive Cream (Before and After)
Price (use this link): 14.31$ (If you use my code: DEWILDE you can get up to 5% off on any YesStyle purchase at checkout)

Texture: Soft thick cream

What you get: 60 ml

Cruelty-free: No

Instagram: @etudeofficial
+ingredients

Ingredient: Water, Propanediol (Solvent + Moisturizer/Humectant), Pentaerythrityl Tetraethylhexanoate (Emollient + Viscosity Controlling), Caprylic/Capric Triglyceride (Emollient), Glycerin, Helianthus Annuus (Sunflower) Seed Oil, Polyglyceryl-3 Methylglucose Distearate (Emulsifying), Butyrospermum Parkii (Shea) Butter, ♦️Cetearyl Alcohol, Panthenol, Madecassoside, Camellia Sinensis Leaf Extract, 1,2-Hexanediol (Solvent) , Potassium Carbomer (Viscosity Controlling + Emulsion Stabilising), Xanthan Gum (Viscosity Controlling + Emulsifying + Surfactant/Cleansing + Emulsion Stabilising), Butylene Glycol (Moisturizer/Humectant + Solvent + Viscosity Controlling), Disodium Edta (Chelating + Viscosity Controlling)

➕Interesting Ingredients:
Glycerine: Widely used as a quality Hydrator (occurs naturally in skin and its chemical structure attracts water). You can find this ingredient in most good skin-replenishing products.

Helianthus Annuus Seed Oil (Sunflower): Emollient (Softens and soothes and acts as a moisturizer) + Hydration (Fatty Acids) + Anti-inflammatory (Linoleic acid)

Butyrospermum Parkii (Shea) Butter: Moisturizer + Anti-aging (Vitamin A) +Anti-fungal + Anti-inflammatory + Wound healing (Boosts collagen production and promotes cell regeneration)

Panthenol: Moisturizing (penetrates deep into the layers and gets converted into Pantothenic Acid (B5)) + Possibly Anti Acne (B5) + Wound healing (''Promotes skin cell proliferation'') + Anti-inflammatory (''Help reduce the appearance of UV-induced redness and may alleviate the itchiness associated with dermatitis.'') + Skin barrier protection (B5 is involved in the creation of lipids, which themselves play a significant role in preventing moisture loss from the top layer of the skin)

Madecassoside: Derivative of Centella Asiatica Extract: Wound healing + hypertrophic scar healing properties + promotes collagen production (Acts as an Antioxidant). - ''Madecassoside can also help in burn wound healing through increasing antioxidant activity and enhancing collagen synthesis.''

Camellia Sinensis Leaf Extract (Green tea): Antioxidant (Polyphenol) + Anti-inflammatory (Polyphenol) + Antimicrobial (Catechins)
♦️Controversial Ingredients:
Cetearyl Alcohol: Emollient + Viscosity Controlling + Emulsifying + Surfactant/Cleansing + Emulsion Stabilising [non-drying alcohol]
A lot of people assimilate alcohol and fragrances in skincare to dehydration and irritation. I would recommend that you watch this video: "Is Alcohol Safe in Skincare Products?" (by Liah Yoo, who worked at Korea's largest beauty company, AmorePacific and now also has her own brand: KraveBeauty) and consult the links provided in the infobox which refer to published scientific studies and articles. The main point is: yes, alcohol and fragrance can be very stripping and irritating to the skin, but it all depends on how they are used and combined in the final formulation and of their ratio, the reactions they have with other ingredients, etc…
+INSTRUCTIONS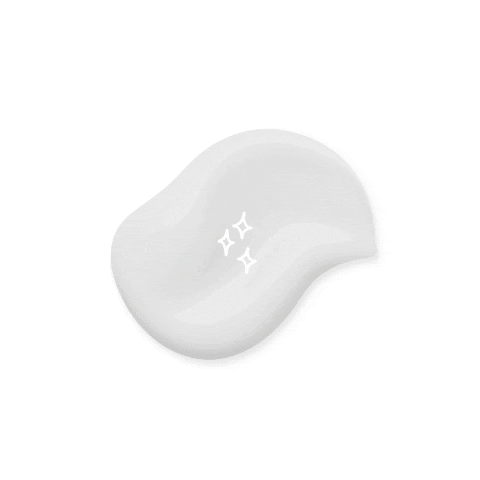 +CLAIMS
[Claims put together from e-pamphlet]
Contains panthenol and madecassoside that soothe irritated skin from external stress: These ingredients are known for their soothing properties and are often incorporated into 'soothing' skincare products. Together they have a variety of moisturizing, anti-inflammatory, wound healing, and skin barrier protecting abilities. If you want more details, you can read about them in the in-depth ingredient list above. Basically, these are well-studied ingredients with research and trials to back up this particular claim. As for my experience, I had found this cream to be soothing when I had a mosquito bite on my forehead, as it calmed the irritation. But when I got a bit of sunburnt from unexpectedly long sun exposure, this cream wasn't enough to satisfy my red skin. If you have a big issue with irritated or sensitized skin, I always recommend trying out the Klairs Midnight Blue Calming Cream. This is the product that calms my skin the most effectively.

Oil and water balance care with shea butter substance and oil complex leaves your skin hydrated and supple: I have a combination oily/acne-prone/normal skin, my T-zone is my oily area, and I saw no difference in oil balance. Oily skin can be caused by several factors, from genetic predisposition to your skin being very dehydrated (so it produces excess oil to compensate) and everything in between. So controlling how oily your skin is depends on why it's oily in the first place. Generally speaking, the Etude House Soon Jung 2x Barrier Intensive Cream has some nice barrier soothing properties, but I wouldn't bet too heavily on it controlling oil. The best it could do is help a bit, but that's about it.

Formulated at an ideal pH level of 5.5 that is similar to skin's natural pH, helps the skin become healthier: I don't personally care much about pH. As I've said in many reviews: we've been using water on our skin since the dawn of time, and water's ph lies anywhere between 6.5 to 8.5. However, some studies on compromised skin barrier have found that unhealthy skin barriers usually have an elevated pH [ex: Repairing a Compromised Skin Barrier in Dermatitis: Leveraging the Skin's Ability to Heal Itself [source]]. So if you have signs of such an issue, which usually are 'dry, scaly, inflamed and irritated skin.', then nit-picking products with appropriate pH would benefit your skin. However, it is important to note that a moisturizer alone won't efficiently repair a skin barrier. Check out the AXIS-Y Artichoke Intensive Skin Barrier Ampoule and The Ordinary Niacinamide 10% + Zinc 1% to understand the gist of it more. I've seen the best results for skin-barrier repairing outcome with both of these, and the ingredients speak for themselves.

This cream is a bit on the thicker size, especially when it comes to absorption. If you just rub it in, it will create a bit of a white cast that will need to be patted down. As you can see from the pictures, it leaves the skin plumped with a nice dewy look.
I haven't personally seen much of a difference, but that is expected as there aren't any ingredients that specifically work to brighten or exfoliate the skin. They mostly have very good moisturizing properties and work a bit as anti-aging agents since moisturized skin is happy skin (dryness contributes to the aging process). My point here is that if your skin is doing relatively okay, the Etude House Soon Jung 2x Barrier Intensive Cream moisturizer won't do much other than.. well.. moisturize.
As for my recommendations, I personally do not feel like this was particularly formulated for sensitive skin types. Yes, there are a couple of soothing ingredients, but I prefer more ingredients geared toward irritation and inflammation If I am to recommend a product to sensitive skin types.
I also prefer products with fewer ingredients, as logic would follow that the more ingredients a product has, the higher the chances of you reacting badly to one of these ingredients. I'm not saying that this cream is bad, chances are you will like this even if you have mildly sensitive skin, but again, chances are you're better off trying something like the Balancing Gel by Pyunkang Yul, which constitutes 90% Astragalus Membranaceus Root Extract (Photoprotective, Anti-aging, and Wound Healing). 
For acne-prone skin types, this shouldn't irritate your skin, but it's so thick that I worry that it might clog your pores. While I haven't experienced any breakouts (and I have acne-prone skin), you're better off picking something from this list: [10] Anti-Acne products that actually work + A Skincare routine.
For oily skin types, forget about this. There's a good chance you'll find this way too thick for your comfort. 
We're left with normal skins, dry skin types, and combination skin types: and yes, I recommend the Etude House Soon Jung 2x Barrier Intensive Cream for all of these since the product fits your needs.
+PROS:
Semi-instant plumping up of the skin

Twist applicator (although some people don't like it)

Reduces skin redness and irritation

Contributes to a healthier skin barrier

A small amount goes a long way
-CONS:
A bit too thick

Doesn't get absorbed very easily

Not appropriate for a lot of skin types
▫️Score: 3/5 ——— An okay moisturizing cream with okay ingredients that should keep your skin healthy or help make it healthier, but there are creams with better textures and ingredients out there.
+AMAZON
+Yesstyle: If you use my code: DEWILDE you can get up to 5% off on any Yesstyle purchase at checkout