[REVIEW] By Wishtrend Polyphenols in Propolis 15% Ampoule (Before and After)
Price (use this link): 32$ (If you use my code: DEWILDE you can get up to 5% off on any YesStyle purchase at checkout)
Texture: Mildly thick but not particularly sticky

What you get: 30 mL

Cruelty-free: Yes
❗*This product was sent to me by Wishtrend❗[But I'm an Honest Woman and science doesn't lie]

+INGREDIENTS
Ingredients: Houttuynia Cordata Extract, Propolis Extract, Glycerin, Propanediol (Solvent + Moisturizer), Isopentyldiol (Solvent + Moisturizer), 1,2-Hexanediol (Solvent), Water, Sodium Hyaluronate, Ocimum Sanctum Leaf Extract, Corallina Officinalis Extract, Portulaca Oleracea Extract, Punica Granatum Fruit Extract, Hamamelis Virginiana (Witch Hazel) Extract, Melia Azadirachta Flower Extract, Panthenol, Perilla Frutescens Extract, Curcuma Longa (Turmeric) Root Extract, Lactobacillus Ferment, Melia Azadirachta Leaf Extract, Butylene Glycol (Moisturizer + Solvent + Viscosity Control), Ammonium Acryloyldimethyltaurate/Vp Copolymer (Viscosity Control), Betaine (Moisturizer), Xanthan Gum (Viscosity Control + Emulsion Stabilising), Ethylhexylglycerin (Preservative), Disodium EDTA (Chelating + Viscosity Control), Zinc Pca, Pantolactone (Moisturizer)
🍯 Interesting Ingredients:
Houttuynia Cordata Extract (59%):  Antibiotic + Anti-inflammatory + Anti-oxidative + has commonly been used in Eastern Asian countries such as Japan as a topical treatment against puss containing skin diseases including furuncle due to its high anti-microbial activity.

Propolis Extract (15%): antimicrobial + antiviral + antifungal + antioxidant + antitumor + and anti-inflammatory + wound healing

Glycerine: Widely used as a quality Hydrator (occurs naturally in skin and its chemical structure attracts water). You can find this ingredient in most good skin-replenishing products.

Sodium Hyaluronate : Hydrating + Wound healing

Ocimum Sanctum Leaf Extract (Tulsi): Antimicrobial + Anti-inflammatory

Corallina Officinalis Extract: Maintains skin barrier (Regulate lipid barrier processes) + Anti-Aging (Quickens cellular turnover)

Portulaca Oleracea Extract : anti-inflammatory + anti-irritation

Punica Granatum Fruit Extract: Anti-aging (Promotes collagen formation inhibits enzymes that break down collagen (Anthocyanidins, ellagic acid, and punicalagin)) + Photoprotective (Polyphenols) + Anti-inflammatory (polyphenol antioxidants, inhibit pro-inflammatory cytokines)

Hamamelis Virginiana (Witch Hazel) Extract: Wound healing ( Polyphenols and tannins) + Anti-acne (Tannins) + Antioxidant

Melia Azadirachta Flower Extract: Antifungal  (hydroxycoumarin) + Anti-inflammatory (Monoterpenes)

Panthenol: Moisturizing (penetrates deep into the layers and gets converted into Pantothenic Acid (B5)) + Anti Acne (B5) + Wound healing (B5)

Perilla Frutescens Extract: Antioxidant (polyphenols) + Anti-inflammatory (linolenic acid)

Curcuma Longa (Turmeric) Root Extract : Antioxidant (polyphenols) + Anti-inflammatory + Wound healing

Lactobacillus Ferment: 🔴[Not enough research] Might improve skin barrier functions when present at certain concentrations (5%)

Melia Azadirachta Leaf Extract: Antibacterial + Antifungal + Anti-inflammatory

Zinc Pca: Anti-Acne (Normalize sebum production + Antibacterial) + Moisturizing + Potentially Anti-aging (Suppresses Uva-induced collagen destruction + Increases expression of type 1 collagen), but more research is needed as this was only proven in one study, in vitro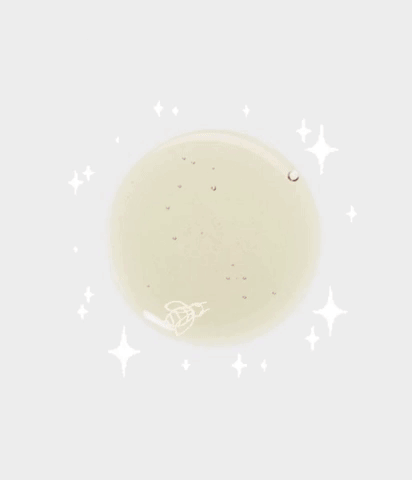 +claims


''This ampoule contains Houttuynia Cordata Extract effective in soothing acne instead of water and 15% Propolis with powerful antioxidant effects. The product improves acne and sensitive skin through powerful anti-inflammatory and antioxidant effects and immune system enhancement''
Soothes acne: The product is mainly marketed as an anti-acne product with the benefit of it being also hydrating, anti-aging and potentially healing to acne scars. Unfortunately, the Polyphenols in Propolis 15% Ampoule actually caused my skin to develop acne. Let me explain: I started using this product in early November, and after about 2 weeks, my skin started to break out all over my cheeks. This was weird because I had not had acne in a while, but regardless, I stopped using new products and went back to the ones I knew worked with my skin, and I also took it as an opportunity to test out the Pyunkang Yul Acne Toner which turned out to be an amazing anti-acne product. By mid-December, my acne was gone, and although I did not make the association concerning what product I had used at the time that had caused my acne, I didn't get around to testing out this ampoule until a couple of weeks ago. The same thing happened, I was using it for around 2 weeks when my face started breaking out. I initially thought that this was stress acne due to the current coronavirus situation, but when I stopped using it, even though I did not use any acne-fighting products (because I'm all out of them!), my acne got better as the day passed. At this point, I had linked the dots and understood that it was this Propolis product that was causing my breakouts, but just to be sure I used it once more near my hairline: I never get acne there, so if I somehow got acne, I would be sure of the culprit, and that's exactly what happened. A couple of days in, I got tiny acne bumps near my hairline. It's not a question about the product clogging my pores because my skin exfoliating routine is very efficient, I think I might just be allergic or get irritated by either one of the ingredients or a combination of them it's very hard to pinpoint.
During the weeks where my skin had not yet reacted badly to the product, I found my skin to be very hydrated, my fine lines were plumped up, and I was really enjoying using it. I found it to be one of the most hydrating ampoules I've ever used and it would immediately heal any dry spots that I had on my skin. The serum provided a lovely glow, and did not leave my skin feeling sticky in any way.
That being said, no amount of glow or hydration is worth having acne. This propolis product has gotten a lot of love on the internet, as every reseller website that sells it has reviews of 4.0 stars or more, and all in-depth reviews I read about it are positive ones. I'm sure that if your skin does not react badly to it, you'll probably enjoy it since I enjoyed it myself before I started developing acne because of it.
I would obviously not recommend it since I had a bad experience with it, but I would not go out of my way to tell you not to buy it since the majority of people have had a good experience. One thing to keep in mind from my review is that if you see any negative change in texture or acne breakouts after using it, even if its after a week or two, try to stop using it because that is what might be causing them. This is not a resurfacing product, meaning that it's not the kind of anti-acne product that will make your skin look worse before it gets better, it's supposed to be anti-inflammatory and healing to the skin instead of exfoliating, so experiencing a worsening of the dermis would not be a normal consequence in this particular case.

If you're looking for anti-acne products that work, I have tried many different ones and the two that I always end up recommending are the Pyunkang Yul Acne Toner and the Pyunkang Yul Acne Spot Cream, as they are very affordable, quick and efficient products, and are suitable for all skin types, particularly sensitive ones. If you're looking for a Propolis based product to hydrate your skin, particularly if you have acneic skin, I'd recommend the Skinfood Royal Honey Propolis Enrich Essence, it's mainly composed of 63% Propolis Extract, 10% Honey and 10% Royal Jelly Extract, which are more well-researched ingredients than the Houttuynia cordata (59%) used in the Polyphenols in Propolis 15% Ampoule formulation.
+PROS:
Hydrates and moisturizes

Makes skin glow

Very safe ingredients list (No essential oils/alcohols/parabens/…)

Keep in mind that the majority of reviews are very positive and a lot of people claim that this ampoule got rid of their acne
-CONS:
Made me break out (this might not be applicable to you if your skin reacts well with the product)

Is on the more expensive side



Score: 0.5/5 --- This product probably deserves a higher score, and I would have given it had my skin reacted well with it, but it did not. The 0.5 is for the fact that it's very hydrating, otherwise, this is a pass for me.