[REVIEW] Kiehl's Avocado Eye Cream (Before and After)
Price [Sephora, same prices on Kiehls.com]: US$ 50 (0.95 oz/ 28 g), US$ 32 (0.5 oz/ 14 g)

Texture:

What you get: 0.95 oz/ 28g ,or 0.5 oz/ 14 g

Cruelty-free: No
+INGREDIENTS

Ingredients: Aqua/Water, Butyrospermum Parkii Butter/Shea Butter, Butylene Glycol (Moisturizer/Humectant + Solvent + Viscosity Controlling), Tridecyl Stearate (Emollient), PEG-30 Dipolyhydroxystearate (Emulsifying), Isodecyl Salicylate (Emollient), Tridecyl Trimellitate (Emollient), Persea Gratissima Oil/Avocado Oil, Isocetyl Stearoyl Stearate (Emollient + Viscosity Controlling), Propylene Glycol (Emollient + Viscosity Controlling), Dipentaerythrityl Hexacaprylate/Hexacaprate (Emollient + Emulsifying + Viscosity Controlling), Sorbitan Sesquioleate (Emulsifying), Magnesium Sulfate (Viscosity Controlling), Hydrogenated Castor Oil (Emollient + Viscosity Controlling + Emulsifying + Surfactant/Cleansing), Sodium PCA (Skin-Identical Ingredient + Moisturizer/Humectant), Phenoxyethanol (Preservative), Chlorphenesin (Preservative + Antimicrobial/Antibacterial), Hydrogenated Jojoba Oil, P-Anisic Acid (Preservative), Tocopheryl Acetate, Isopropyl Palmitate (Emollient), Disodium EDTA (Chelating + Viscosity Controlling), Copper Pca (Moisturizer/Humectant), Helianthus Annuus Seed Oil/Sunflower Seed Oil, Ci 40800Beta-Carotene, Citric Acid (Buffering)
🥑Interesting Ingredients:
Butyrospermum Parkii (Shea) Butter: Moisturizer + Anti-aging (Vitamin A) +Anti-fungal + Anti-inflammatory + Wound healing (Boosts collagen production and promotes cell regeneration)

Persea Gratissima (Avocado) Oil: Nourishing (Vitamins A, E and D. Oleic, Linoleic and Palmitic Acid) + Highly Moisturizing + Antioxidant

Hydrogenated Jojoba Oil: Jojoba oil is rich in Vitamins A, D, and E. The hydrogenated part comes from a mixture of wax esters of fatty acids and alcohol mixed with the real thing. Notably: ''the hydrogenation reaction of the oil takes place readily and be continued until the oil is completely hydrogenated. In such a case, a relatively hard fat/ wax is produced'' [source, page 94]. In the case of this eye cream, I'm guessing the hydrogenation process was just continued until a thicker oil was produced rather than hard wax.

Tocopheryl Acetate: Most commonly used form of Vitamin E (Most abundant antioxidant found in human skin, works as a photoprotective agent + Anti-inflammatory ). Popular culture suggests that it also helps in wound healing, but this is not adequately backed up by research.

Helianthus Annuus Seed Oil (Sunflower): Emollient (Softens and soothes and acts as a moisturizer) + Hydration (Fatty Acids) + Anti-inflammatory (Linoleic acid)

Ci 40800/Beta-Carotene:  research indicates that some forms of beta-carotene get converted into retinol in your skin when applied topically), and lycopene (''Lycopene is present in fruits and vegetables to help prevent damage caused by light''), which are all known to soothe redness and wrinkles and even out skin tone.
+INSTRUCTIONS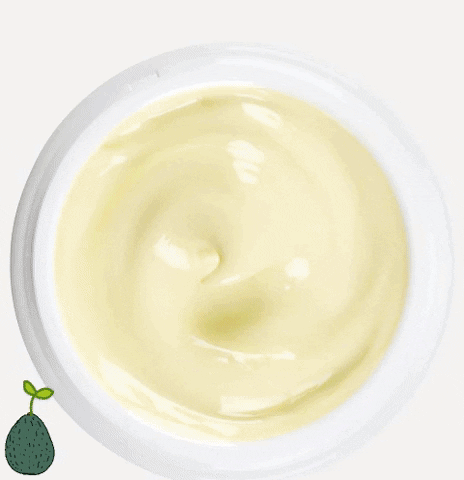 +CLAIMS ON BENEFITS

Claims from Kiehl's product page.
1.Clinically demonstrated to de-puff and brighten after just one use* (Clinically demonstrated to de-puff by 32% and brighten by 11%*): I usually wake up with mildly puffy eyes, which leads to my eyelids folding at weird places. After using this, I can report that my eyes are indeed less puffy and fold back into their appropriate folds. If your eyes are extremely puffy, popping this cream in the fridge will enhance its depuffing-ness (shockers!), but the refrigerated texture you'll end up with isn't the smoothest and doesn't glide easily. But if you're specifically looking for something to depuff your eye area, look for metal-ball points (for cooling effect), caffeine (to stimulate blood to the area), and anti-inflammatory ingredients - so something like the BullDog Age Defense Eye Roll-On($ 16) would be more efficient than this Kiehl's cream. For the brightening part, I don't have dark circles (it's genetics); even if I don't sleep well, I barely get them, so I can't comment on that. But I will say that due to the nature of the waxy/creamy texture, the light gets reflected a lot, and the eye area does become brighter. From what I've seen from other reviews, it's a hit or miss; some people rave about this eye cream saving their dark circles, others say it doesn't work. Strictly from a scientific perspective, I've mentioned this before in this post: "Dark circles are influenced by genetics, lifestyle, tiredness, and diet - among other things. But from an anatomical perspective, the skin under our eyes is thinner, making it so that the darkly colored blood vessels underneath it are more apparent. A depression below the eye characterizes the general form of the area, forming the tear trough: in some people, it's just deeper and creates shadowing, darkening it. Taking these things into consideration, you would need ingredients that promote collagen/elastin (to thicken up the area), as well as anti-inflammatory/depuffing ones (to make it less apparent), and brightening ones (brightening the skin there follows the same logic as applying an under-eye concealer)." If you check out the in-depth ingredient list above, Kiehl's Avocado Eye Cream is composed of ingredients with all of these properties. So, in theory, it should lessen the appearance of dark circles, but I think that the delivering method of the cream (it's very waxy/thick, so I don't really know how penetrating the ingredients are) makes it so that it won't be as effective as it could be.
2.Immediately improves the look and feel of under-eye texture and dry fine lines through all-day hydration, which may prevent early signs of aging: Yup. This is THE most moisturizing eye cream I have ever used. It pumps up your fine lines (if they're very deep, they are still apparent, but less so) and makes your eye area smooth to the touch. Although I do feel hydrated and moisturized all day long and do not feel the need to re-apply at any point, and I also wake up with moisturized eyes, I will point out that this is eye cream is way more moisturizing than it is hydrating. The cherry on top would be to combine the Avocado Eye Cream with another more hydrating one. Granted, this is not a must, and it's a pretty bougie and expensive habit to have, but that would be something my expensive luxurious self would do. I'm still looking for that girl, but whenever I find her, I'll let you know. The ingredients do have anti-aging properties for the anti-aging claims as some of them are anti-inflammatory and antioxidative. Both inflammation and oxidative stress are linked to premature aging in all organs, including the skin. But I think its more powerful anti-aging property is simply the fact that it's so moisturizing. Our skin naturally loses moisture as we age due to a decrease in cell renewal, hormone change, and just the process of organ aging. This contributes to a less efficient skin barrier, which brings forth a plethora of other problems. By focusing on moisture and sustaining it, anyone is fighting aging skin.
3.Revives tired, puffy under eyes affected by digital eye fatigue caused by the daily usage of personal devices and blue light: No. Digital Eye fatigue isn't a skin issue. It's an eye issue that leads to eye discomfort and vision problems with prolonged screen usage. As for Blue light, it has gained some popularity in the media, with people claiming that we should be as afraid of blue light as we are from UV light and blablabla, and skin companies have gladly capitalized on that because of money. I'm not going to go into details about this. Check out Labmuffin's (She has Phd in chemistry) video on Blue light; she does a much better and more eloquent job at explaining it than I ever will. The gist of it is no; you don't need to worry about blue light from your screens unless you have dark skin that is prone to hyperpigmentation or a specific skin condition (or if you're undergoing harsh laser treatment). Even then, nothing is proven; this is all speculation and safeguarding since more studies need to be made to really
4.A uniquely concentrated formula does not migrate into the eyes: Yes - unless you passionately rub at your eyes, which I have tried and do not recommend.
5.For all skin types, including sensitive skin: Yup. no fragrances, no colorants, no questionable preservatives that aren't suitable for the eye area. Unless you're explicitly sensitive or allergic to one of the ingredients, your chances of developing a reaction are pretty low with this one.
As you can see from the before and after pictures, the skin becomes brighter, more luminous, and some fine lines get filled in.
I loved using Kiehl's Avocado Eye Cream, which surprised me because I have checked out Kiehl's formulations in the past and was a bit baffled by how many of them use essential oils🥴. Obviously, this one doesn't. I'm not even mad about the price: the smaller version (35$) will last you months because the texture is so thick and waxy that you don't need a lot of it.
I would recommend it to anyone. It's suitable for all skin types, including sensitive ones, as it contains no colorants, fragrances, or harsh preservatives. The only people that would not enjoy this would be people with heavily oily eyelids.
The only negative thing I can say about this product is that the texture doesn't easily glide unless you spend a reasonable amount of time warming it up between your fingers. As such, you will inevitably end up rubbing them in one direction or the other to spread it, which seems counter-productive to something that is supposed to limit fine lines and wrinkles.
+PROS:
Very moisturizing

Gives a nice healthy glow

Plumps up fine lines

Ingredients that have a very low chance of irritating any skin type

A little goes a long way

Adequate price/quality ratio
-CONS:
The texture doesn't glide on very easily which could lead to push and pull if you don't warm it up between your fingers before applying



🥑🥑🥑🥑Score: 4/5 ——— This has become one of my favorite eye creams as it's incredibly moisturizing. It would have gotten a perfect score if it was more hydrating and if the texture glided on more easily on the skin.