[REVIEW] TOSOWOONG SOS Spot Whitening Vita Vitamin Eye Cream (Before and After)
I've been less than enthusiastic about reviewing skin care products that do not show noticeable results after a couple of applications, limiting myself to reviews on masks, blackhead products or acne ones. After all, how can I accurately demonstrate that a product is doing its job when its preventative in its function? I've decided to answer this question by doing what I have done with most of my reviews: use the product for at least a month and really focus on the ingredients because their properties and they way they work together can shed light on whether the overall result will be good or not.
Price (use this link): 26.90$ (If you use my code: DEWILDE you can get up to 5% off on any yesstyle purchase at checkout)

Texture: Smooth and light cream

What you get: 15ml
+INGREDIENTS:
Ingredients: Purified Water, Arbutin, Hippophae Rhamnoides Fruit Extract(40,000Ppm), Broccoli Extract, Glycerin, Caprylic / Capric Triglyceride, Cetearyl Alcohol, Butylene Glycol, Niacinamide, Glyceryl Stearate, Cyclopentasiloxane, Cetyl Hexyl Hexanoate, Peg-40 Stearate, Coptis Japonica Extract,  Jojoba Seed Oil, Hippophae Rhamnoides Oil(2,000Ppm), Eggplant Extract, Glutathione, Ascorbyl Glucoside, Ascorbyl Tetraisopalmitate, Alpha-Bisabolol, Biotin, Linolenic Acid, Tocopheryl Acetate, Lupeol, Sodium Hyaluronate, Panthenol, Allantoin, Adenosin, Squalane, Cyclohexasiloxane, Sorbitan Sesquioleate, Polysorbate 60, Arginine, Carbomer, Hydroxyethyl Acrylate/Sodium Acryloyldimethyl Taurate Copolymer, 1,2-Hexanediol, Benzyl Glycol, Ethylhexylglycerin, Raspberry Ketone, Disodium Edta, Perfume.
the INTERESTING INGREDIENTS:
Arbutin: Antioxidant + Brightening ||

Melanin (the pigment that gives you your colors and also causes brown spots) is catalyzed by an enzyme called tyrosinase, most skin brightening and pigmentation correcting agents usually work by trying to inhibit the synthesis of this enzyme (Like Vitamin C for example), but Arbutin works by inhibiting the melanin forming activity of tyrosinase.

Hippophae Rhamnoides Fruit Extract (40,000PpM + 2000PpM): Anti-inflammatory + Antioxidant ||

One of the fatty acid it contains (Palmitoleic acid) occurs naturally in our skin and helps with the healing of burns and wounds. Also contains Vitamin C&E, beta-carotene (some research indicates that some forms of beta-carotene gets converted into retinol in your skin when applied topically) and lycopene (''Lycopene is present in fruits and vegetables to help prevent damage caused by light'') which are all know to sooth redness and wrinkles and even out skin tone.

Broccoli Extract: Hydration (Fatty Acids) + Moisturizing (Fatty Acids) + Nourishing (Vitamin C) + Retinol source (Vitamin A) + Calming (Arachidonic Acid, which naturally occurs in our bodies when we get injured to repair wounds) ||

Cetearyl Alcohol : A fatty alcohol (oil-soluble) that is hence non-drying and non-irritating. Helps (along other products) to stabilize the oil-water mix in this formulation.

Niacinamide: Anti-aging (promotes collagen production and Ceramides synthesis) + Antioxidant (Against UV-induced photocarcinogenesis and photoimmunesuppression) + Anti-inflammatory ( reductions in total sebaceous creation of lipids, overproduction being one of the causes of acne)

Coptis Japonica Extract: Anti-inflammatory (Berberine compound interferes in some expression pathway of acne-stimulated cells + interefers with pro-inflmmation release of certain skin compound) +

Jojoba oil: Rich in Vitamins A, D and E

Ascorbyl Glucoside:  One stable forms of Vitamin C
Ascorbyl Tetraisopalmitate: One stable form of Vitamin C

Alpha-Bisabolol: Anti-inflammatory (inhibits Cytokins (pro-inflammatory substances of our cells)) + Anti-microbial (prevents certain fungi and bacterial growth)

Tocopheryl Acetate: Most commonly used form of Vitamin E

Sodium Hyaluronate : Hydrating (water binding properties) + Wound healing (promotes micro circulation)

Allantoin: Moisturizing ( Emollient: provides a layer of protection to help prevent water loss)
Adenosine: Anti-aging (collagen stimulation pathway) + Wound healing (collagen stimulation pathway) + Anti-inflammatory (inhibits neutrophils, white blood cells part of the inflammation response)
Squalane: Moisturizing (is naturally produced in the body, and production slows down as you age)

Panthenol: Moisturizing (penetrates deep into the layers and gets converted into Pantothenic Acid (B5)) + Anti Acne (B5) + Wound healing (B5)

Arginine: Antioxidant + Hydrating (acts as a humectant (chemical structure attracts and entraps water molecules)) + Anti-aging (increases collagen production through different pathways)

Raspberry Ketone + Perfume: Both are grouped here since they basically serve the same purpose, making the product smell nice. I'm neither an advocate nor a critic of added perfume to products, sometimes they suck, sometimes they just mask a smell that would otherwise be very unattractive, as long as they are formulated in a way that doesn't irritate or has any adverse effect on my skin, I'm fine



*The rest of the ingredients are used to stabilize the mixture and add smoothness to the texture.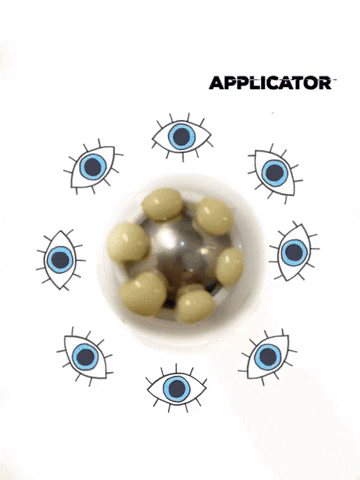 +CLAIMS:
You know how I like taking the claims straight from the original brand and not reseller websites, because those tend to add claims that were never originally made? Oh, you didn't know? This is your first time reading one of my reviews? Well buckle up buddy because ALL OF THE CLAIMS WERE IN KOREAN. All of them. But alas, we live in the 21st century, and google image translate is a thing, and I, armed with my trusty phone, have decoded Hangul alphabet to give you: THE CLAIMS.
Whitening function - It keeps the shade of the eye radiant and brilliant, and it helps to relieve the spots and freckles of the eyes that easily occur: As always when it comes to East Asian products, ''whitening'' is the equivalent of a more western ''brightening''. Yes, this eye cream does contain ingredients that inhibit melanin forming activity, but this won't whiten your skin, it will just work by prohibiting it from developing hyperpigmentation in this area. As for the actual claims being made from this point: The Tosowoong eye cream did keep the shade of my eye very radiant and brilliant. I don't really suffer from any eye concerns since I'm still only 24 and this area in general does not seem to be of great concern for woman in my family, but it did make my skin so plump and radiant that I sometimes look like I'm wearing a dewy highlighter in that area: it's not sweaty in any way, it's just very well.. brilliant. As for spots and freckles, as you can see from the below pictures, I do have a couple, although you can only see them when really close. I have not noticed any significant difference with the freckles and spots that I already had, they did not fade away (and I don't mind as I actually like them).

Rich Vitamin Care - Contains vitamins and nut extracts to create a fresh, clean skin: Yes, this eye cream is packed full of vitamins and nut extracts, but I don't see how this contributes to a cleaner skin as this isn't a cleanser. As for creating 'fresh' skin, well this is correlated to the above point, since this makes my skin more radiant and dewy, then yes obviously it does look ''fresher''.

Massage effect Massage your eyes around your eyes with a roll-on type applicator: ''Massage effect'' is a stretch as you'll only be using the applicator for a maximum of 5 seconds on each eye, but if this is something that you're interested in doing, yes, you could probably give yourself a targeted massage since the roller ball applicator doesn't drag nor pull the skin there in any way which is quite ideal.

Arbutin(50,000ppm) is added to help remove spots and freckles: Yes, Arbutin has proven melanin-inhibiting properties, and it's the second ingredient listed on the list after water, which means it's the second most abundant ingredient used in this formulation. I've been using this eye cream for the past 3 months and have not noticed a difference in my spots and freckles as I mentioned, but I don't really have that many spots and freckled in that area to begin with. If you're someone that has a lot of them near your eyes, you might notice a result because the science behind the ingredient is real, but either way, this statement does not apply to my personal experience.

Ingredient of adenosine improves eye wrinkles and facial wrinkles: I feel like 'adenosine' is mentioned because it has gained popularity as a well known anti-aging ingredient. Obviously yes, adenosine is a great for this concern, and this eye cream contains a lot of anti-aging ingredients (some more potent). However, again, I'm just 24, I don't really have wrinkles in that area, but when I sleep badly I often wake up with a fine line hugging the skin under my left eye (I sleep on my left side) and it stays with me the whole day and I haven't experienced this while using this eye cream. As I said at the beginning of this review, I can't effectively prove to you how great of an anti-aging eye cream this is because I will need to use it until I'm way older to see if it has any positive effects. And if someone has more mature skin with wrinkles, I don't think this will magically solve your problems because the skin in that area is one of the hardest one to tend to in terms of skincare. If the wrinkles are already there and you don't want them to stay, I would opt for something more invasive like a professional skin treatment or even filler injections. You could also just accept the beauty of wrinkles. To each his own. Anyway, going back to the Tosowoong eye cream, as part of a preventative regimen, strictly basing myself on the ingredients and the formulation and the research behind them, this seems like a pretty good anti-aging candidate. Probably not the best eye cream out there, but it's pretty good and affordable for what it offers.

It has skin lifting effect and promotes skin elasticity: I can't give you information on this statement since I don't have a saggy eye area, but again, basing myself on the ingredient lists, there are a lot of collagen promoting properties (like Vitamin C ) and some that contribute to elastin production (Vitamin A and E). So ingredients wise, this checks out.



This is not a 30 day before and after picture. I've used this product for 3 months already and don't have any accurate before picture of this area because I didn't plan on reviewing this eye cream. These two pictures are actually a couple of hours apart, and I'm positive that lighting played a role on how much brighter these two areas look, but it's also the cream, it's really brightening and results in a brighter area (obviously).
I've never felt like I had eye concern, but going back to what I said above, the eye truly is a sensitive and difficult area when it comes to skincare, so applying eye cream both day and night is something that I follow religiously. I've tried a lot of different eye creams throughout the years and I've been really satisfied with this one so far and the effect it gave my skin (luminance wise) is quite resembling to that of my favorite one (Menard Colax Eye B) which costs 170$ (I'm not re-buying it anytime soon but when I have older more mature skin, and if the financial Gods allow it, than by all means, take my money Menard).
PROS
Applicator is perfect for smooth and dragged application of product

Very brightening

Not irritating

Absorbed easily and quickly by skin

Application is fun and simple and makes me look forward to applying my eye cream every day and night

Is rich, but not so rich that it causes milia (which I tend to get very easily)
CONS
You still need to press down on the cream after spreading it on with the applicator for it to be truly absorbed into your skin




Score: 4.0/5 --- For the price and the ingredients and effects, I would recommend this to anyone in his/her 20s and early to mid 30s.
+AMAZON
+Product link (Yesstyle).
(If you use my code: DEWILDE you can get up to 5% off on any yesstyle purchase at checkout)