[REVIEW] COSRX Low Ph Good Morning Gel Cleanser (Before and After)
Texture: Mildly gooey gel, rather up to a minimal but acceptable effect
Cruelty-free: Yes

Price (using this link): $11.00 (Use my code: DEWILDE to get up to 5%OFF)

What you get: 150mL
+INGREDIENTS
Ingredients: Water, Cocamidopropyl Betaine (Surfactant/Cleansing + Stabilizes Bubbles), Sodium Lauroyl Methyl Isethionate (Surfactant/Cleansing),  Polysorbate 20 (Emulsifying), Styrax Japonicus Branch/Fruit/Leaf Extract, Butylene Glycol (Moisturizer + Solvent), Saccharomyces Ferment,  Cryptomeria Japonica Leaf Extract, Nelumbo Nucifera Leaf Extract, Pinus Palustris Leaf Extract, Ulmus Davidiana Root Extract,  Evening Primrose Flower Extract, Pueraria Lobata Root Extract, Tea Tree Leaf Oil, Allantoin (Moisturizer), Caprylyl Glycol (Moisturizer + Emollient),  Ethylhexylglycerin (Preservative), Betaine Salicylate, Citric Acid, Ethyl Hexanediol (Solvent), 1,2-Hexanediol (Solvent), Trisodium Ethylenediamine Disuccinate (Chelating),  Sodium Benzoate (Preservative), Disodium Edta (Chelating)

+Keep in mind that this is a cleanser, all the below ingredients will only sit on your skin for the time that you are cleaning it (prolonged cleansing time isn't good for your skin barrier), they probably won't penetrate it to a level where they can have any significant effects (since most cleanser aren't formulated this way).
🌟INTERESTING INGREDIENTS:
Styrax Japonicus Branch/Fruit/Leaf Extract: [Not a lot of research] Weak Antioxidant + Anti inflammatory + Anti-aging (Reduces expression of MMP-1 which is a substance in the body that breaks down the skin matrix and is over regulated when exposed to UV radiation + induces the expression of type 1 Collagen)

Saccharomyces Ferment: Antioxidant (Antioxidant enzymes/Compounds)

Cryptomeria Japonica Leaf Extract: Could not find any significant research/studies on this ingredient, they all center around the wood or oil, not the leaf extracts

Nelumbo Nucifera Leaf Extract: Antioxidant + Potentially anti-inflammatory

Pinus Palustris Leaf Extract: Could not find any significant research/studies on this ingredient

Ulmus Davidiana Root Extract: Anti inflammatory + Moisturizing + Potentially Anti aging (Potentially antioxidative against UVB radiation and might inhibit enzymes that degrade the skin matrix)

Evening Primrose Flower Extract: Studies usually center on the oral administration of the oil extract of this flower (or the seeds), could not find anything significant on the flower extract itself, nor the oil topical application except for contradicting studies on it presumably soothing eczema and one on the oil improving the skin barrier (but only when incorporated in a type of  'water-in-oil emulsion').

Pueraria Lobata Root Extract: Does not necessarily increase collagen production in normal healthy skin but does recover collagen in UVB damaged skin + Antioxidant

Melaleuca Alternifolia (Tea Tree) Leaf Oil: Anti-acne (has Antibacterial, Antifungal and Antiviral properties)

Betaine Salicylate: BHA, a good exfoliant, ultimately is anti-acne and reduces hyper-pigmentation and blackheads since it removes the uppermost layer of the skin and hence prevents skin clogging and accelerates cell turnover.

Citric Acid: Anti-aging (AHA + promotes collagen production)
+Please don't take these statements as facts, they come from multiple studies I've read and I link the most relevant ones, some of these studies are conducted on animal skin, in vitro (in a test tube), on synthetic skin, and some on real human skin, but the concentrations used in these studies and the ones in the products of interests I'm reviewing differ, moreover, the delivering mechanism also differs (how the ingredient is delivered to the skin), the molecular size, ingredient source, and quality also might differ, and these studies rarely consider ingredient interactions which means that they can't predict how a particular ingredient will act among others in a given product. All this to say that the product of interest in this review may or may not give you the good or bad effects that one if its ingredients is stated to have depending on various variables.
+INSTRUCTIONS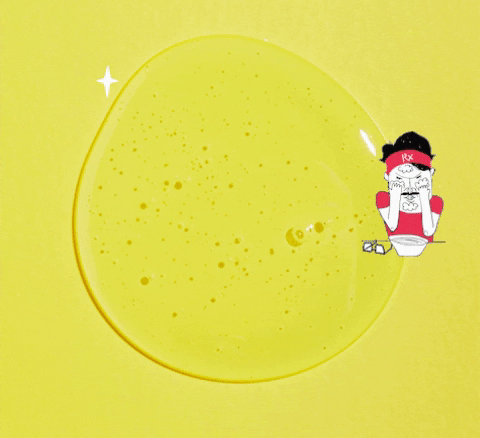 +CLAIMS
Mild, yet effective: This gentle cleanser does not irritate the skin, but it definitely does its job in removing all impurities from the skin: If you have very oily skin, you won't feel like this removed all impurities, sometimes my T zone gets very oily and I always end up double cleansing when using this product. However, for most types of skins (if you don't wear makeup, and if you're not allergic/sensitive to one of the ingredients), this is a good cleanser and will do what is expected of it.

Low pH: Slightly acidic pH level helps maintain healthy skin by restoring the skin's optimal pH level and protecting the skin from outer irritants: Here's an excerpt from ''ALL ABOUT CLEANSING & HOW TO CHOOSE A GENTLE CLEANSER'' by Michelle from Lab Muffin blog: ''Skin is acidic, meaning it has a low pH (around 5). This is important because a lot of the biochemical reactions that occur in the skin only work within a narrow pH range. Surfactant-containing cleansers are particularly good at changing skin pH for long amounts of time, meaning that if your cleanser has a particularly high pH, then it's going to hinder your skin from repairing itself. High pH also makes skin swell and reduces its flexibility.'' So, the bottom line is, pH is important, there are countless blogs and videos that use pH testers to prove that the COSRX Low Ph Good Morning Gel Cleanser has a low pH so I won't be doing that here, but do rest assured. (Although note that the pH will get a bit higher when you mix it with water so a smart thing would have been to make this a bit lower than the 5.5 it has, this way when mixed with water, it would have have been ideal…)

Moisturizing: Cleanses the skin without stripping feeling and leaves the skin refreshed, clean and glowing: Some cleansers have a stripping feeling and leave your skin dry or very tight, this one doesn't have this effect (unless you're sensitized to one of the ingredients) and my skin's protective barrier was left unaffected, but it does not leave skin moisturized nor glowing in any way.
I think that the hype around this product stems from the fact that it was probably one of the first cleansing products that mentioned that low pH is an important indicator to a good cleanser, and it highlighted pH's role in skincare in general. Moreover, the product was introduced at a time where Korean skincare was still something new in the western world and it was booming. This combination led to this becoming a staple in any beauty routine, but I no longer think it truly deserves all the hype it still gets now, when most cleansers today take these parameters into consideration. I've personally used it on and off for about 3 years, yes, it's great and I would recommend it to teens, people who are new to skincare, and people who just want a simple and gentle cleanser, but it's not my favorite and I probably won't be purchasing it anymore because I've discovered a lot of other ones that I like more. (Stay tuned for reviews! I don't want to recommend anything I haven't reviewed in depth)
+PROS:
Good gentle cleanser

Will remove most residues

Appropriate pH
-CONS:
Doesn't do anything other than cleansing (other cleanser offer good exfoliation or moisture for example)

Some people complained about it irritating their eyes so keep this in mind (Small con)

Some people complained of the strong tea tree/chemical smell (I didn't notice it + Small con)



⭐️ Score: 3.5/5--- Good gentle cleanser, but I prefer rotating between more exfoliating cleanser and milder/simpler ones when my skin needs some extra soothing (that don't contain any active compounds that could potentially be irritants).

+AMAZON
+Yesstyle: link
(If you use my code: DEWILDE you can get up to 5% off on any yesstyle purchase at checkout)