[REVIEW] Huxley Keep Calm Healing Mask (Before and After)
Price (use this link): 25.90 $ (If you use my code: DEWILDE you can get up to 5% off on any YesStyle purchase at checkout)

Texture: Grated jelly-like

What you get: 100 ml

Cruelty-free: Yes
+INGREDIENTS
Ingredients: Opuntia Ficus-Indica Stem Extract, Glucose (Moisturizer/Humectant), Glycerin, Butylene Glycol (Moisturizer/Humectant + Solvent + Viscosity Controlling), Sucrose (Soothing + Moisturizer/Humectant), Sclerotium Gum (Viscosity Controlling + Emulsion Stabilising), Opuntia Ficus-Indica Fruit Extract (Opuntia Ficus-Indica Seed Oil), ♦️Citrus Unshiu Peel Extract, Xanthan Gum (Viscosity Controlling + Emulsifying + Surfactant/Cleansing + Emulsion Stabilising), Melia Azadirachta Leaf Extract, Melia Azadirachta Flower Extract, Coccinia Indica Fruit Extract, Solanum Melongena (Eggplant) Fruit Extract, Aloe Barbadensis Flower Extract, Lonicera Japonica (Honeysuckle) Flower Extract, Platycodon Grandiflorum Root Extract, Centella Asiatica Extract, Forsythia Suspensa Fruit Extract, Nelumbo Nucifera Seed Extract, Anemarrhena Asphodeloides Root Extract, Propolis Extract, Ocimum Sanctum Leaf Extract, Sodium Hyaluronate, Curcuma Longa (Turmeric) Root Extract, Corallina Officinalis Extract, Propanediol (Solvent + Moisturizer/Humectant), Water, Disodium Edta (Chelating + Viscosity Controlling), Caprylhydroxamic Acid (Chelating), 1,2-Hexanediol (Solvent) , ♦️Alcohol, Phenoxyethanol (Preservative), Ethylhexylglycerin (Preservative),♦️ Fragrance
🌞Interesting Ingredients:
Opuntia Ficus-Indica Stem Extract: 🔴[Not enough research on topical application] Potentially Antioxidative + Moisturizing. According to Mibellebiochemistry, a manufacturer of this ingredient, it has Soothing and Hydrating properties and may help in protecting skin cells against UV light. These claims are only linked to the manufacturer, and no independent study/research/clinical trials have been made with this ingredient, which would validate these claims.

Glycerine: Widely used as a quality Hydrator (occurs naturally in the skin and its chemical structure attracts water). You can find this ingredient in most good skin-replenishing products.

Opuntia Ficus-Indica Seed Oil: Antioxidant + Potentially Wound Healing + Potentially Antimicrobial 

Melia Azadirachta Leaf Extract: Antibacterial + Antifungal + Anti-inflammatory

Melia Azadirachta Flower Extract: Antifungal  (hydroxycoumarin) + Anti-inflammatory (Monoterpenes)

Coccinia Indica Fruit Extract: 🔴[Not enough research] Potentially Antibacterial + Potentially Antioxidative

Solanum Melongena (Eggplant) Fruit Extract: 🔴[Not enough research] Potentially Antioxidative + Potentially Anti-inflammatory

Aloe Barbadensis Flower Extract: Most research is made on the stem or leaf extracts. The flowers have been shown to have Antioxidative properties.

Lonicera Japonica (Honeysuckle) Flower Extract: Antioxidative + Anti-inflammatory + Wound healing

Platycodon Grandiflorum Root Extract:🔴[Not enough research] Potentially Antioxidative

Centella Asiatica Extract: Wound healing (promotes collagen production) + hypertrophic scar healing properties in particular

Forsythia Suspensa Fruit Extract: 🔴[Not enough research] Very little research to back up any solid claims, but general consensus points in the direction of it acting as an antioxidant and a potential allergic relieving substance.

Nelumbo Nucifera Seed Extract: No research on the seed alone is made, but following the properties of other parts of the Lotus, the seeds possibly also have Antioxidtiave + Anti-aging (Elastase inhibition) + Anti-hyperpigmentation effects.

Anemarrhena Asphodeloides Root Extract: Excellent at stimulating adipocyte (fat cells) production and reducing inflammation of the skin. It promotes body volume by a cosmetic lipofilling-like effect. It stimulates adipocyte differentiation and proliferation and promotes lipid storage leading to an increase of volume in the fatty tissue.

Propolis Extract: Antimicrobial + Antiviral + Antifungal + Antioxidant + Antitumor + Anti-inflammatory + Wound Healing

Ocimum Sanctum Leaf Extract (Tulsi): 🔴[Not enough research]

Sodium Hyaluronate : Hydrating (water-binding properties) + Wound healing (promotes microcirculation)

Curcuma Longa (Turmeric) Root Extract: Antioxidant (polyphenols) + Anti-inflammatory + Wound healing

Corallina Officinalis Extract: Maintains skin barrier (Regulate lipid barrier processes) + Anti-Aging (Quickens cellular turnover)
♦️Controversial Ingredients:
Citrus Unshiu Peel Extract: Anti-hyperpigmentation effects + Antioxidant + Potentially Photoprotective + Might contain residual ammounts of essential oil which may be sensitizing if you have very sensitive skin.
Alcohol: Antimicrobial/Antibacterial + Solvent + Viscosity Controlling + Astringent
Parfum/Fragrance: Perfuming *Has the potential to sensitize your skin
A lot of people assimilate alcohol and fragrances in skincare to dehydration and irritation. I would recommend that you watch this video: "Is Alcohol Safe in Skincare Products?" (by Liah Yoo, who worked at Korea's largest beauty company, AmorePacific and now also has her own brand: KraveBeauty) and consult the links provided in the info box which refer to published scientific studies and articles. The main point is: yes, alcohol and fragrance can be very stripping and irritating to the skin, but it all depends on how they are used and combined in the final formulation and of their ratio, the reactions they have with other ingredients, etc…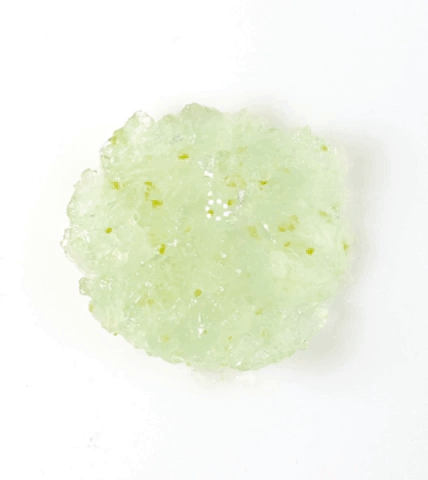 +CLAIMS
[Claims put together from e-pamphlet]
Deeply nourishing and calming mask wraps the skin to hydrate and renew: Although this mask is composed of a variety of very good ingredients present in ample concentrations, it doesn't leave your skin feeling like it got nourished or hydrated. After the application and removal of the mask, your skin is left feeling the same way. So no, I don't support these claims. However, the 'calming' part is very accurate. I've used this mask after an unplanned sunburn happened in late August this year: I went to the beach for the first time in a while and apparently had forgotten how the sun worked. The burn left me with redness and an uncomfortable feeling that I had wronged my poor skin. Always the good trooper, I took this as an opportunity to test out this mask and was pleasantly surprised by the results: after the 15 minutes mark was up, I was left with noticeable less redness. The majority of ingredients in this healing mask are antioxidative and anti-inflammatory. My guess is that they act on your skin's surface to calm down the inflammation and irritation, contributing to the lessening of redness and uncomfortableness. However, do note that this product probably does not penetrate very deep into the skin: I've used it several times since that initial sunburn, and when my skin doesn't have anything 'wrong' with it, it just ends up feeling and looking the same way, no brightness, no hydration, no nothing, which usually means that the product doesn't penetrate much.

Infused with antioxidant-rich cactus extract to fight free radicals and repair dull, depleted skin: Yes, the Huxley Keep Calm Healing Mask is packed with antioxidants, but as I've said in previous Huxley product reviews, the cactus extract that they are mostly constituted of doesn't have enough research or studies made on it to assert that it has potent antioxidative properties. Nonetheless, the rest of the ingredients of this mask do, so the statement still holds. When it comes to 'repairing' your skin, if you're suffering from sunburn or irritation, this mask has high chances of noticeably calming it down, but if you have dull skin, or you're suffering from something like acne, this won't do much to your skin and might end up making it worse due to the fragrance it contains.

Cooling sensation and deeply soothing: Yes, it's a cooling mask, and since it's probably not a mask designed to penetrate your skin deeply, you can add to the cooling sensation by storing it in the fridge - I don't usually recommend this since cold products are generally used to close down your pores, which could theoretically lower the rate of absorption of anything you put on your skin, but with this mask, this should be fine. On its own, it's still cooling, but it's not something that you put on your skin and go 'ahhh', it's more of an 'mm okay, I guess' sensation. As for the soothing part, as mentioned above, it should soothe burns and irritations, but probably nothing else. 
This mask is not a hydrating mask. It's not a moisturizing one, either. It's made to calm down irritation and mild inflammation and should be used as such. This means that you can use it for sunburns or skin irritation/inflammation (from allergies, for example). If you have rosacea, you can also try it, but keep in mind that this product contains fragrance, which may or may not irritate your skin. I personally don't like fragrant products, but I'm usually fine with them if they are in wash-off form. Depending on your skin sensitivity levels, this may or may not be a suitable product for your skin: my cousin has a very sensitive chin area, and this didn't work well on her chin but was fine for the rest of your skin.
      So do I recommend this product? Only if you're looking for something to treat irritated or inflamed skin. And even then, I'd recommend the Klairs Midnight Blue Calming Cream before it, because its ingredients and effects are more potent and non-fragrant. The Huxley one is more affordable, though. If you were looking for a nice hydrating mask, check out the Isntree Real Rose Calming Mask instead - which is my favorite. And if you were looking for something to calm down acne, check out this post instead: [10] Anti-Acne products that actually work + A Skincare routine.
I will personally keep on using this during the summer, and might occasionally test it out if I have some allergic reaction to my cat. I wouldn't go out of my way to repurchase this, but it comes in handy during sunny days.
+PROS:
Noticeably calms down redness

Aesthetic feel
-CONS:
Contains Fragrance which may be sensitizing
☀️Score: 2.8/5 ——— Good if you're looking for something to soothe sunburns or irritation, otherwise it doesn't do much. Doesn't get a higher score due to the presence of fragrance!