[REVIEW] Neutrogena Skin Detox Triple Micellar Water (Before and After)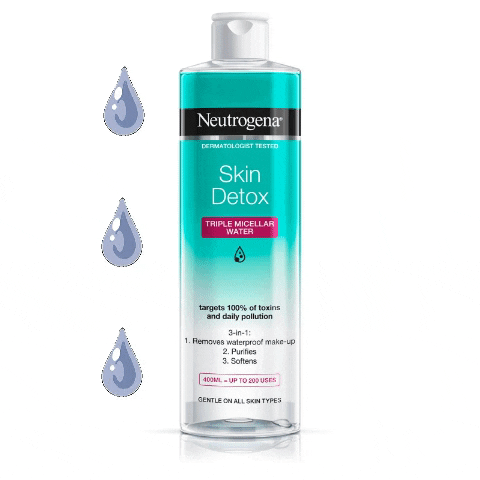 Texture: Feels like Water with slip and a bit of oiliness

What you get: 400ml

Cruelty-free: No

+Ingredients:
Ingredients:  Aqua, PEG-6 Caprylic/Capric Glycerides, Polysorbate 20 (Emulsifying + Surfactant/Cleansing), Butylene Glycol (Moisturizer/Humectant + Solvent + Viscosity Controlling), Portulaca Oleracea Extract, PEG-8 (Moisturizer/Humectant + Solvent), Poloxamer 407 (Emulsifying + Viscosity Controlling + Surfactant/Cleansing), Disodium EDTA (Chelating + Viscosity Controlling), ♦️Citric Acid (Buffering), ♦️BHT, Sodium Benzoate (Preservative)


👀Interesting Ingredients:
Peg-6 Caprylic/Capric Glycerides: This is a micelle, the compound that actually removes the makeup. They have a couple of characteristics that are interesting to discuss. The first one being the way they remove makeup and other impurities: although it does not differ much from other products, no matter how much micelles are hyped up, the way they work resembles that of other cleansers and isn't so innovative. Micelles have a water-soluble head and an oily tail, and according to Bioderma's website, ''This double affinity allows them to attract all kinds of impurities and attach them to the cotton wool. This means they can remove external residues from the environment (make-up, impurities from air pollution, etc.) and impurities related to the skin's natural functions (sebum, sweat, desquamation, etc.)''. [This micelle is the same one used in the Bioderma Sensibio H2O Micelle Solution]

Portulaca Oleracea Extract : Anti-inflammatory + Anti-irritation [Clinical findings]
🤔Hmmm, Ingredients:
BHT: (Antioxidant + Preservative) There is some contradicting research on this ingredient. The Cosmetic Ingredient Review expert panel has assessed this ingredient to be safe when used in cosmetic products. Some research shows that oral intake of high doses of BHT could lead to either cancer or significant lung/liver/kidney damage, while other research could not reproduce the same data. BHT used in cosmetic formulations is very low in concentration, so the general consensus is that it is safe. I personally think it's present in low enough concentration in most formulations as to not cause any harm, after all, a lot of ingredients present in too high of concentrations are really bad for the body (you can die from water), so as long as the safety guidelines are being respected, fear is not found. However, micellar waters have a high chance of getting in contact with your eyes, which mucous membranes are more absorbent than the skin, so the consensus on BHT and skin does not apply here as it can actually irritate them, which is why I personally would refrain from using products containing BHT in cleansing solutions. Final Report on the Safety Assessment of BHT.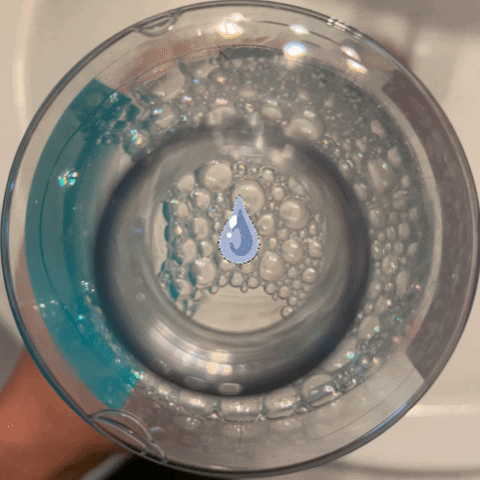 +claims
Removes waterproof makeup: It removes waterproof makeup. Oils would probably do a better job, but if you're specifically looking for micellar water, this achieves it, but you need to put in more work to completely remove waterproof eyeliner and mascara as they won't come off without at least a bit of rubbing.

Purifies: No. Purifying here is used as a marketing term, what they mean is that it removes dirt from your skin so your skin is purified from dirt and makeup (which is true) but this does not purify your skin in the sense where your skin will look brighter or healthier.

Softens: This will not under any circumstance 'soften' your skin, skin gets softened through exfoliation, and although this micellar water does contain an exfoliating agent which is Citric Acid, the concentration it is present in suggests here citric acid is used as a pH buffer for the solution rather than an exfoliating agent.
#1 Is my eye after I accidentally rubbed it #2 is my eye after I've 'gently whipped' it with the #3 cotton. #4 Is after I've rubbed the eye area with the cotton. One good thing is that I didn't need to do a lot of rubbing to remove the makeup, but gently whipping is definitely not going to cut it.
Now concerning the statement that there is ''no need to rinse it off''. Let me reiterate something I mentioned in my review of the Bioderma Sensibio H2O Micelle Solution :
A common misconception with micellar waters is that they do not need to be removed from the face, or washed off. While the Neutrogena website itself advertises this claim, I would advise against it. Keeping anything on your face that has cleansing properties (like the micelles do) could potentially strip your skin of oils it needs in the long run. I would always advise a double cleanse, or at least go in with normal water after using the cleansing water to splash it off.
In the case of the Neutrogena Skin Detox Triple Micellar Water, the fact that they tell you that you can keep it on your face causes more problems. As mentioned in the in-depth ingredient list above, the formula contains a preservative and antioxidative agent called Butylated Hydroxy Toluene (BHT). There was a lot of controversy surrounding this preservative as some early studies pointed to it being a potential cancerogenic, but it was found that it was a safe agent to use when formulated in low enough concentrations as it did not sufficiently penetrate the skin, and was deemed 'safe to use in cosmetic formulations' by a number of studies/authorities. I don't personally have a problem with BHT when it is incorporated in skincare formulas, but when it's incorporated in a cleansing solution, it's another story. You're obviously going to use micellar water near your eyes since this is where the majority of people use makeup. BHT has been shown to be an irritant to the eye area (since the eye has a mucous membrane), so it's mind-blowing to me that you'd use it in any product that would go near that area and get rubbed against it.
I have personally experienced some irritation to the eye every time I have used this product and my cousin who is my roommate and has also used it refers to it as a detergent due to it burning her eyes every time she used it.
So do I recommend this micellar water? Absolutely not, if you're looking for micellar water, try the Bioderma Sensibio H2O Micelle Solution, it is double the price but at least it has much lower chances of burning your eyeballs out. If you have sensitive skin STAY AWAY FROM THIS PRODUCT. If you have acne-prone skin, STAY AWAY FROM THIS PRODUCT. If you have normal/oily skin, you could use this as a makeup remove for the rest of your skin, and you could try to use it on your eye area, but even if you don't get irritated by it, this still would not be my micellar cleanser of choice, there are products out there with better formulations.

+PROS:
Removes makeup
-CONS:
Very questionable formulation

Not suitable for the eye area

Not suitable for sensitive skin

Irritated and burnt my eyes




🙄Score: 0.5/5 --- This removed all of my makeup but also irritated and burnt my eyes. I'll pass.
+Yesstyle: If you use my code: DEWILDE you can get up to 5% off on any Yesstyle purchase at checkout)