[REVIEW] Missha Time Revolution The First Treatment Essence Rx [Pro Ferment] (Before and After)
Price (use this link): 27.60$ (If you use my code: DEWILDE you can get up to 5% off on any YesStyle purchase at checkout)

Texture: Water like

What you get: 150 ml

Cruelty-free: No




+INGREDIENTS
Ingredients: [95%] Yeast Ferment Extract, 1,2-Hexanediol (Solvent), Niacinamide, Bifida Ferment Lysate, Oryza Sativa (Rice) Extract, Pearl Powder, Water, Diethoxyethyl Succinate (Solvent), Propanediol (Solvent + Moisturizer/Humectant), Sodium PCA (Skin-Identical Ingredient + Moisturizer/Humectant), Ethylhexylglycerin (Preservative), Adenosine, Polyquaternium-51 (Moisturizer/Humectant), Butylene Glycol (Moisturizer/Humectant + Solvent + Viscosity Controlling), Vinegar (Adjusts pH), Glycerin, Ceramide NP, Cholesterol (Skin-Identical Ingredient + Emollient + Emulsifying + Viscosity Controlling), Hydrogenated Lecithin (Emollient + Emulsifying), Xanthan Gum (Viscosity Controlling + Emulsifying + Surfactant/Cleansing + Emulsion Stabilizing)

🌱Interesting Ingredients:
Yeast Extract\Faex\Extrait De Levure: Contains Beta Glucan: Protects against irritation and environmental stress (the molecules link together to form a barrier on the surface of your skin) + Antibacterial (stimulate white blood cells to attack pathogens) + Hydrating (acts as a humectant (chemical structure attracts and traps water molecules)) + Anti-aging (Boosts collagen production)

Niacinamide: Anti-aging (promotes collagen production and Ceramides synthesis) + Antioxidant (Against UV-induced photocarcinogenesis and photo immunosuppression) + Anti-inflammatory (reductions in the total sebaceous creation of lipids; overproduction is one of the causes of acne)

Bifida Ferment Lysate: Has been proven to improve skin sensitivity (redness/acne/dryness/…) and to help in maintaining a healthy skin barrier. The exact mechanisms are not known, but it is theorized that this ingredient acts on the inflammatory response pathway and other pathways usually involved in skin sensitization

Oryza Sativa (Rice) Extract: Antioxidant + vitamin E and fatty acids, anti-aging (vitamin E plus vitamin B and Squalane) Antioxidants like beta-carotene and lycopene enzymes like CoQ10 provide active component

Pearl Extract: Might potentially help with wound healing as it contains elements (calcium carbonate, amino acids, and trace elements, etc.,) that are nutritious to cells (this study). But not enough studies are made on its topical application to the skin.

Adenosine: Anti-aging (collagen stimulation pathway) + Wound healing (collagen stimulation pathway) + Anti-inflammatory (inhibits neutrophils, white blood cells part of the inflammatory response)

Glycerine: Widely used as a quality Hydrator (occurs naturally in the skin and its chemical structure attracts water). You can find this ingredient in most good skin-replenishing products.

Ceramide NP: ''This lipid prevents the epidermis, or the top layer of the skin, from losing moisture. When people experience dry skin, it is because of a loss of ceramides in the skin, which can also cause itching, flaking, peeling, and scaling.''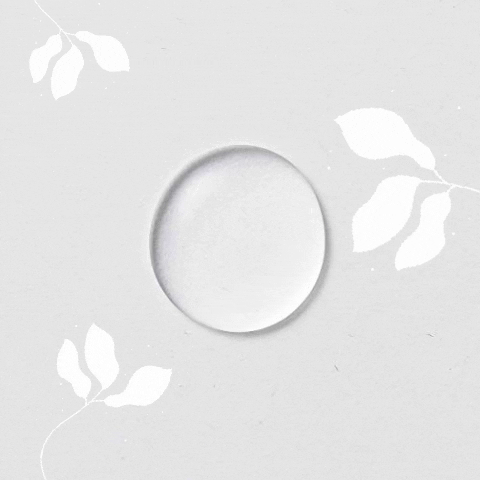 +claims
Claims are taken from Time Revolution The First Treatment Essence RX (4th Gen) Missha website product page.
Recommended for normal/sensitive skin types. The new and improved Time Revolution the First Treatment RX features a brand new fermentation method called double-fermentation which is done one in warm temperatures and once in cool temperatures to create a more powerful and active extract that is more efficiently delivered to the skin.
A Little reminder of the difference between Moisturizing and hydrating: Hydrating is adding water to your skin, moisturizing is forming a barrier over your skin's surface (usually oil-based). You need both if you want to keep your skin smooth and bouncy: a product that just hydrates your skin will make it soft for a few hours, but then the water will evaporate out of your skin (the amount will depend on the environment), so you need a moisturizing agent to seal in the hydration. Dehydrated skin lacks water so it needs to be hydrated, and dry skin lacks oil so it needs to be moisturized.
The Double Fermentation Process:
Claims BY MISSHA ON SOME ingredients:
Fermented Cica Enzyme. Distributes skin hydration and maintain skin balance: On some Missha websites and some resellers, the term 'Cica Enzyme' is thrown around. Cica refers to Centella Asiatica, a great ingredient for calming down skin and healing wounds, but it's not present in the formula which leads me to believe that this is probably just a marketing strategy: They coined the Yeast Ferment Extract as 'Cica Enzyme', can they do that? Yes, easily.

Pearl Reef Extracts. Extracts soaked in vinegar to ensure exfoliation of dead cells and soften the skin texture: As mentioned in the in-depth ingredient list, pearl extract when applied to skin is not really well researched, the only thing that could grant exfoliating capacities would be the vinegar, but it's present in too low of a concentration to have any of real effects.

Rice Extracts: Rich in vitamins and nutrition that leave the skin smoother and brighter: Yes, as mentioned in the ingredient list above.
What is Pro Ferment α? A process in which the doubly fermented Yeast Ferment Extract becomes a Phosphatide, which means that a nitrogen base is added to link to the phosphate group of the Yeast Ferment Extract, to make it become a chemical entity we call a Phosphatide (i.e: A phospholipid). Phospholipids are naturally part of human skin, so transforming an entity into one should make it gain the ability to penetrate the skin more easily, which is what Missha claims.
As you can see from the pictures, there isn't much of a difference after the application of the product, if you're looking for a more dewy glass skin look, either add more essence or use another product.
There is a lot of blabla involved in the claims surrounding the Time Revolution The First Treatment Essence Rx [Pro Ferment], from my comments regarding those claims, you now know that I think most of them are either not fulfilled or very averagely fulfilled. I don't think this is a revolutionizing product, it's not a great one either, in my humble opinion: it's average. Here's why: Yeast Ferment Extract is a great ingredient, when it comes to providing hydration, but the way the rest of the formula is created, it ends up making the product a good hydrating one. The anti-aging claims are there, but it's only going to be preventative in aging and you probably won't notice much of a difference while using it.
There is a loooot of hype surrounding this essence, I personally got introduced to it when I started paddling around in the world of K-beauty as it's one of the first essences any website or Youtuber mentions. This is the first essence a lot of people use, and the first time you use an essence, if it's a good essence, you are bound to hype it up, because you have nothing else to compare to it. Does my skin glow a bit and becomes a bit healthier and get more hydrated when I use this product? Yes. But it achieves all of this and way more with a lot of other products. On Amazon this product costs 23$, I think that's reasonable for 150mL, but I still wouldn't go out of my way to recommend this this to you as there are better alternatives out there. Specially, if you're looking for an anti-aging essence/toner/water to incorporate into your skincare routine, I personally prefer the Primera Wild Seed Firming Water.
This is not a bad product, in fact, I would recommend it to people with sensitive skin as anti-aging products can sometimes incorporate harsh or sensitizing ingredients and this one is so safe that I even used it in my eye area and on my lips (that are super sensitive and usually get burnt by most products) and they were completely fine. I also would recommend this to people with acne skin if they are looking to incorporate a hydrating and mildly anti-aging product into their routine, bearing in mind that their routine should continue to be composed of specific products that target acne (you can check this post out: [10] Anti-Acne products that actually work + A Skincare routine). Otherwise all other skin types, there are better products for you out there. Do note however that if you find this product marketed at more than 30$, forget about it because it's not worth that much money.
+PROS
Absorbs very easily

Hydrates

Suitable for sensitive skin

Great for layering if that's your thing

Super light
-CONS
Doesn't do much other than hydrate in the short run

Overpriced if bought at Missha market prices (their website sell it for 54$)
⚗️Score: 3.0/5 --- Overhyped, good hydrator and potentially nice step to add in an anti-aging routine but this is not a stand-alone product.
+AMAZON
+Product link (Yesstyle).
(If you use my code: DEWILDE you can get up to 5% off on any yesstyle purchase at checkout)