[REVIEW] Klairs Supple Preparation Facial Toner (Before and After)
I have purchased a total of 6 bottles of the Klairs Supple Preparation Facial Toner, 5 being scented and the 6th unscented. This has been my go-to product no matter how my skin feels or looks and It has been my product of choice whenever my skin acted out or was extremely irritated. I've used it when I had extreme acne, when my skin was burnt, when it was incredibly dry and flaky and when it was just normal. This toner is the ultimate safety blanket of my skin.
Price (Using this link) : 21.99$ (use code: DEWILDE for up to 5% OFF any Yesstyle product)

Texture: Slightly thicker than water

Cruelty-Free: Yes

What you get: 180ml



+INGREDIENTS
+Unscented Toner
Ingredients: Water, Butylene Glycol, Dimethyl Sulfone, Betaine, Caprylic/Capric Triglyceride, Natto Gum, Sodium Hyaluronate, Disodium EDTA, Centella Asiatica Extract, Glycyrrhiza Glabra (Licorice) Root Extract, Polyquaternium-51, Chlorphenesin, Tocopheryl Acetate, Carbomer, Panthenol, Arginine, Luffa Cylindrica Fruit/Leaf/Stem Extract, Beta-Glucan, Althaea Rosea Flower Extract, Aloe Barbadensis Leaf Extract, Hydroxyethylcellulose, Portulaca, Oleracea Extract, Lysine HCL, Proline, Sodium Ascorbyl Phosphate, Acetyl Methionine, Theanine, Copper Tripeptide-1
+Added Ingredients to scented toner: 
Lavandula Angustifolia (Lavender) Oil, Eucalyptus Globulus Leaf Oil, Pelargonium Graveolens Flower Oil, Citrus Limon (Lemon) Peel Oil, Citrus Aurantium Dulcis (Orange) Peel Oil, Cananga Odorata Flower Oil
Interesting Ingredients:
Natto gum: Vitamin E + Vitamin K2 (anti aging) + Gamma Polyglutamic Acid ( Anti-aging, moisturizing, ten times more hydrating than hyaluronic acid)

Sodium Hyaluronate : Hydrating (water binding properties) + Wound healing (promotes micro circulation)

Centella Asiatica Extract : wound healing + hypertrophic scar healing properties + promotes collagen production

Glycyrrhiza Uralensis (Licorice) root extract : Antioxidant (isoflavans and isoflavone) + Anti-inflammatory (Glycyrrhizin activity is similar to cortisol and steroids) + Prevents hyper-pigmentation (Inhibits Melanin forming activity of Tyrosinase)

Tocopheryl Acetate: Most commonly used form of Vitamin E

Panthenol: Moisturizing (penetrates deep into the layers and gets converted into Pantothenic Acid (B5)) + Anti Acne (B5) + Wound healing (B5)

Arginine: Antioxidant + Hydrating (acts as a humectant (chemical structure attracts and entraps water molecules)) + Anti-aging (increases collagen production through different pathways)

Luffa Cylindrica Fruit/Leaf/Stem Extract: There isn't a lot of info on this ingredient, but one study made on mouse attributed Luffa with antioxidant and wound healing characteristics. Another study fabricated a sort of ''gauze'' out of Lufa and observed a higher wound healing rate than if a cotton gauze was used.

Althaea Rosea Flower Extract: Antioxidant (polyphenols)

Aloe Barbadensis Leaf Extract: Treats burns (Inhibits thromboxane, which causes restriction in blood supply to affected skin tissues) + Moisturizer (mucopolysaccharides (water-binding) along with amino acids and zinc) + Wound Healing (Stimulates Collagen production pathways)+ Anti-inflamation (Magnesium lactate in the gel prevents Histamine production)

Portulaca Oleracea Extract: Antioxidant (Vitamins A, B1, B2 ) + Anti-aging (Niacinamide promotes collagen production and Ceramides synthesis) + Anti-inflammatory ( reductions in total sebaceous creation of lipids, overproduction being one of the causes of acne) + Prevents hyper-pigmentation (Inhibits Melanin forming activity of Tyrosinase)

Lysine Hcl: Clinical data showing the effectiveness of topical lysine on skin aren't abundant at all, but a clinical study suggest a strong link with it and collagen synthesis. (Anti-aging)

Sodium Ascorbyl Phosphate: One stable forms of Vitamin C

Acetyl Methionine + Proline: Studies suggest that the combination of these amino acids and a couple of others might promote collagen production.

Copper Tripeptide-1: Wound healing (Copper tripeptide-1 is naturally released by the body to signal repair processes to begin/ increases collagen synthesis/ increases cell migration to affected area) + Antioxidant (antioxidant systems in our body is naturally induced by Copper tripeptide-1) + Anti-microbial
*Polyquaternium-51 + water : Lipidure -PMB : ''polymer solution that mimics skin cells membrane structure. It has applications in skin and oral care. When applied to the skin, it demonstrates water resistance, improves moisturization, and reduces skin roughness.''

Lipidure-PMB a moisturizing agent that has been newly added in addition to hyaluronic acid and beta-glucan, is classified as a fourth generation moisturizing agent because it has higher moisture retention than beta-glucan. The toner has 20% increase in duration of moisture retention. 


*Althaea Rosea Root Extract + Aloe Barbadensis Leaf Extract: Phyto-Oligo (They mention it on the website as one of the key ingredients)

+INSTRUCTIONS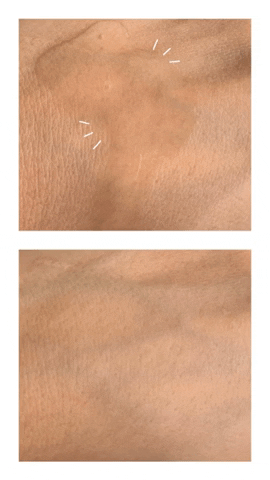 +CLAIMS

Non-irritating toner that rejuvenates and restores hydration to the skin: This has never irritated me in any way, nor did it trigger the formation of bumps on my forehead (as most hydrating products of its type do), nor did it make my acne more severe (it didn't help with it either, but a highly hydrating product that doesn't trigger acne is a pretty good product in my book). But I wouldn't go as far as to state that this is an irritating toner, the unscented one is probably non irritating to most people, but there seems to be a number of people who have reacted with the scented toner in the past, not in any extreme way, but their skin did get irritated due to the presence of essential oils in it. It simply depends on the type of skin you have and its level of sensitivity. As for it has rejuvenating and restoring hydration? A huge yes to this claim, no matter what your skin condition is, whether your oily, dry, or in between, your skin will feel very hydrated after the use of this toner, and you'll easily achieve that ''plump and soft'' skin look.

Balances the skin's pH level and improves the effectiveness of the entire skin regime: If you don't understand the significance of what a toner is and why it's necessary, you're not alone. I'll use the words of Charlotte Cho (co-founder of Soko Glam and a licensed esthetician), because she puts it best: "Think of toner as prep for your pores, It brings your skin back to its natural acidic state, sweeping impurities away and helping your skin absorb your skin care products. Your skin is like a dried-up sponge. If you put a thick cream on a brittle, dry sponge, it won't accept it and it isn't 'prepped' for moisture. But if you wet the sponge, the cream will sink in more easily.'' The Klairs Supple Preparation Facial Toner hydrates my skin a lot, but it doesn't hydrate it to a level where I feel my skin can't take anything anymore, it does feel like wetting it actually, so I'm pretty sure that it probably does level up the effectivity of my other skin care regime. That being said, I've been using toners for the past 3 years religiously so I can't really tell you if toners make a difference or not at this point but most beauty experts, dermatologists and estheticians seem to agree. As for balancing the skin's pH levels, our natural skin is slightly acidic, around 5.5, and the toner is at + pH 6.0 ± 1.0, so that's also a yes.

Soothing ingredients for calming, it provides full hydration deep within the skin: This is very repetitive to the first claim when it comes to hydration so I'll just address the soothing part. If your skin is dry, flaky, or burnt, yes, this will definitely soothe it, but if it's acneic or irritated from an allergic reaction or something of the sort, it won't really do anything. It will probably calm down your skin a little bit since it's hydrating but you're better off using something like the Klairs Midnight Blue Calming Cream for more severe irritations and the Etude House AC Pink Powder mask or Pyunkang Yul Acne Spot Cream for acne in general.
As for which of the two toner I would recommend, it would probably have to be the unscented one, just because I don't really see the point of having the scented one unless you're really into smells. But then there's always the possibility (although probably slight) of having an adverse reaction, so why not just be safe?


+PROS
Doesn't trigger acne, but still keeps your skin moist (in my case anyway)

Is mild enough as to make it layer-able but not potent enough to freak out your skin

Is hydrating enough to be used a stand alone if you don't feel like you want to layer on other products

Simple and effective

Reasonable price for the amount of product you get
-CONS
None

Score: 5/5 --- The first perfect score I give to a product in a skincare review!