[REVIEW] SOME BY MI Galactomyces Pure Vitamin C Glow Serum (Before and After)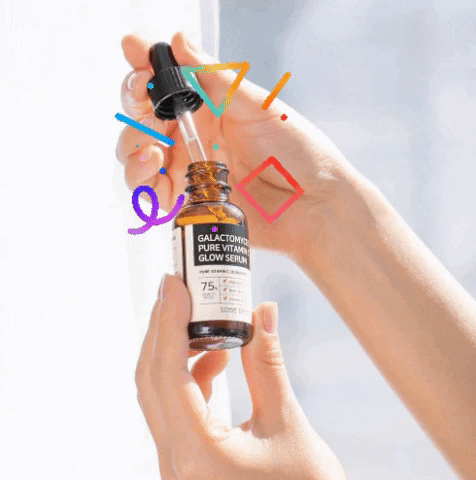 Price (use this link): 13.8$ (If you use my code: DEWILDE you can get up to 5% off on any YesStyle purchase at checkout)

Texture: Water with slight oiliness to it

What you get: 30 ml

Cruelty-free: No
+INGREDIENTS
Ingredients: Galactomyces Ferment Filtrate [75%], Dipropylene Glycol (Solvent + Perfuming + Viscosity Controlling), Glycerin, Ascorbic Acid, Butylene Glycol (Moisturizer/Humectant + Solvent + Viscosity Controlling), 1,2-Hexanediol (Solvent) , Niacinamide, Tromethamine (Buffering), Water, Trehalose (Moisturizer/Humectant), C12-14 Pareth-12 (Emulsifying + Surfactant/Cleansing) , Allantoin, Hydroxyethylcellulose (Viscosity Controlling + Emulsion Stabilising) , Xanthan Gum (Viscosity Controlling + Emulsifying + Surfactant/Cleansing + Emulsion Stabilising), Ethylhexylglycerin (Preservative + Deodorant), Adenosine, ♦️Citrus Aurantium Bergamia (Bergamot) Fruit Oil, Hydrogenated Lecithin (Emollient + Emulsifying), Glyceryl Acrylate/Acrylic Acid Copolymer (Moisturizer/Humectant + Viscosity Controlling), Sodium Hyaluronate, Pvm/Ma Copolymer (Viscosity Controlling + Emulsion Stabilising), Polyglyceryl-10 Stearate (emulsifying), ♦️Lavandula Angustifolia (Lavender) Oil, Panthenol, Sodium Ascorbyl Phosphate, Phenylethyl Resorcinol, Propolis Extract, Aronia Melanocarpa Fruit Extract, Bambusa Vulgaris Extract, Aspalathus Linearis Extract, Saccharide Hydrolysate (Moisturizer/Humectant), Maltodextrin (Absorbent/Mattifier + Emulsion Stabilising), Ficus Carica (Fig) Fruit Extract, Phoenix Dactylifera (Date) Fruit Extract, Tuber Magnatum Extract, Pyridoxine, Houttuynia Cordata Extract, Folic Acid, Biotin, Opuntia Ficus-Indica Extract, Opuntia Coccinellifera Fruit Extract, Caprylic/Capric Triglyceride (Emollient), Adansonia Digitata Seed Extract, Leuconostoc/Radish Root Ferment Filtrate (Preservative), Sparassis Crispa Extract, Calendula Officinalis Flower Extract, Brassica Oleracea Italica (Broccoli) Extract, Tocopherol, Cyanocobalamin, Vaccinium Myrtillus Fruit Extract, Vaccinium Macrocarpon (Cranberry) Fruit Extract, Vaccinium Angustifolium (Blueberry) Fruit Extract, Rubus Idaeus (Raspberry) Fruit Extract, Rubus Fruticosus (Blackberry) Fruit Extract, Ribes Nigrum (Black Currant) Fruit Extract, Euterpe Oleracea Fruit Extract, Spirulina Maxima Extract, Thiamine Hcl, Linoleic Acid, Inositol (Moisturizer/Humectant), Astaxanthin,♦️ Caramel, ♦️Linalool, ♦️Limonene
🍄Interesting Ingredients:
Galactomyces Ferment Filtrate [75%]: Antioxidant + Strengthens skin's barrier (This study [*Caspase-14 is an enzyme that participates in the final stages of cell death, the uppermost layer of your skin (skin barrier) is majoritarily composed of dead cells, which serves to protect your skin, so by measuring the quantity of this enzyme, scientist are able to know whether or not your skin barrier is strong (composed of many dead cells) or not] as well as this one [ *Aryl hydrocarbon Receptor (AhR) accelerate the maturation of the cells present in the uppermost layer of your skin (skin barrier)]) + Reduces Hyperpigmentation (This study) + Potentially sebum controlling and anti-acne, as demonstrated in this clinical study.

Glycerine: Widely used as a quality Hydrator (occurs naturally in skin and its chemical structure attracts water). You can find this ingredient in most good skin replenishing products.

Ascorbic Acid: A form of Vitamin C that easily oxidizes when exposed to air or the sun

Niacinamide: Anti-aging (promotes collagen production and Ceramides synthesis) + Antioxidant (Against UV-induced photocarcinogenesis and photo immunosuppression) + Anti-inflammatory ( Possible reductions in total sebaceous creation of lipids, overproduction being one of the causes of acne)

Allantoin: Moisturizing (Emollient: provides a layer of protection to help prevent water loss)

Adenosine: Anti-aging (collagen stimulation pathway) + Wound healing (collagen stimulation pathway) + Anti-inflammatory (inhibits neutrophils, white blood cells part of the inflammatory response)

Sodium Hyaluronate : Hydrating (water binding properties) + Wound healing (promotes micro circulation)

Panthenol: Moisturizing (penetrates deep into the layers and gets converted into Pantothenic Acid (B5)) + Anti Acne (B5) + Wound healing (B5)

Sodium Ascorbyl Phosphate: Stable form of Vitamin C

Phenylethyl Resorcinol: 🔴[Not enough research] Antioxidant + Potentially skin-brightening but the research made on that effect did not have adequate parameters to truly test the result (Read here, here)

Propolis Extract: Antimicrobial + Antiviral + Antifungal + Antioxidant (Flavonoids)+ Anti-inflammatory (suppresses different inflammatory mediators) + Wound healing (antibacterial)

Aronia Melanocarpa Fruit Extract: Antioxidant (Polyphenols and Tannins)

Bambusa Vulgaris Extract: Potentially Anti-inflammatory + Antioxidant + Potentially Wound healing

Aspalathus Linearis Extract: Potential Anti-carcinogenic and photoprotective effect + Potentially wound healing + Antioxidant

Ficus Carica (Fig) Fruit Extract: Antioxidant (Phenolic compounds) + Hydrating + Reduces Hyperpigmentation + Skin soothing + Anti-aging

Phoenix Dactylifera (Date) Fruit Extract: Antioxidant + Anti-inflammatory + Antimicrobial + Moisturizing + Might reduce hyperpigmentation

Tuber Magnatum Extract: 🔴[Not enough research to support anything when topically applied]

Pyridoxine: 🔴[Not enough research] Most current available research is actually made on Pyridoxine Hydrochloride (Hcl), the hydrochloride salt form of it which is ''thought to have antibacterial and antioxidant properties when applied topically to the skin, although there is very little research to verify these claims''

Houttuynia Cordata Extract:  Antibiotic + Anti-inflammatory + Anti-oxidative + has commonly been used in Eastern Asian countries such as Japan as a topical treatment against puss-containing skin diseases including furuncle due to its high antimicrobial activity.

Folic Acid: Potentially increases rate of repair of UV-induced DNA damage (Photoaging) + Moisturizing + Promotes skin elasticity

Biotin: Most studies of Biotin are about supplementation of it, not topical administration, people give claims that it moisturizes/soothes the skin

Opuntia Ficus-Indica Extract: 🔴[Not enough research on topical application] Potentially Antioxidative + Moisturizing

Opuntia Coccinellifera Fruit Extract: 🔴[Not enough research on the Fruit] Potentially wound-healing + Antioxidant

Adansonia Digitata Seed Extract: Hydrating + Moisturizing

Sparassis Crispa Extract: 🔴[Not enough research on topical application] Potentially wound-healing (Beta-glucan)

Calendula Officinalis Flower Extract: Anti-inflammatory + Antioxidant

Brassica Oleracea Italica (Broccoli) Extract: Photoprotective

Tocopherol: Vitamin E (Most abundant antioxidant found in human skin, works as a photoprotective agent + Anti-inflammatory ). Popular culture suggests that it also helps in wound healing but this is not adequately backed up by research.

Cyanocobalamin (Human-made form of vitamin B12): Some studies seem to suggest it's a good treatment for eczema or and psoriasis but are still in the early stages and no significant result has been obtained yet.

Vaccinium Myrtillus Fruit Extract: Antioxidant (Anthocyanins + Polyphenols) + Potentially calming properties (reduces redness) + Potentially Reduces signs of UVA-induced oxidative stress (Note that UVA-induced stress greatly contributes to premature skin aging)

Vaccinium Macrocarpon (Cranberry) Fruit Extract: Not enough research concerning topical application

Vaccinium Angustifolium (Blueberry) Fruit Extract: Antioxidant (Polyphenols + Vitamin C)

Rubus Idaeus (Raspberry) Fruit Extract: Antioxidant (Vitamin C, beta-carotene, glutathione, quercetin, and vitamin E) + Prevents hyperpigmentation (Inhibits Melanin forming activity of Tyrosinase)

Rubus Fruticosus (Blackberry) Fruit Extract: Anti-Aging (Reduces production of enzymes that break down collagen) + Antioxidant (Scavenges free radicals)

Ribes Nigrum (Black Currant) Fruit Extract: 🔴[Not enough research on topical application] Potentially Antioxidative

Euterpe Oleracea Fruit Extract (Acai): Antioxidant (Flavonoids + polyphenols + Anthocyanins) + Vitamins A, C and E are all present in the fruit, but little research has been made on them in Acai (keep in mind that molecular forms and stability/penetrability/quality of these vitamins vary, so even if an ingredient contains them, it doesn't always mean it actually does something when topically applied)

Spirulina Maxima Extract: Hydrating + Improves skin barrier + Sebum control

Thiamine Hcl: A form of Vitamin B1 🔴[Not enough research]

Linoleic Acid: Moisturizing + Anti inflammatory + Wound healing + their combination is said to lighten pigmentation (Suppress melanin production)

Astaxanthin: 🔴[Not enough research] This is a powerful anti-inflammatory and antioxidant, however, most studies are made on the oral administration of this ingredient rather than its topical application. All current studies of its topical application cannot yield solid conclusions since they combine either oral + topical administration, or topical application of Astaxanthin + another ingredient. A study is needed on the topical application of this ingredient alone, but the results are promising so far: reduction in wrinkle, improvement on skin elasticity and moisture.
♦️Controversial Ingredients:
Citrus Aurantium Bergamia Fruit Oil (Bergamot): Perfuming** + Possibly Antiseptic

Lavandula Angustifolia (Lavender) Oil : Mostly acts as perfuming** agents, some recent study suggest possible skin calming benefits, but this is dependent on people as some are actually irritated by the oil (if present in abundant quantity)

Caramel (Colorant): Some colorants can cause irritation to the skin (notably blue, yellow and red dyes), but this corlorant is made ''by controlled heat treatment of food-grade carbohydrates'' [considered safe for use in cosmetics]

Linalool + Limonene: Perfuming**

** perfuming compounds can potentially be sensitizing to any types of skin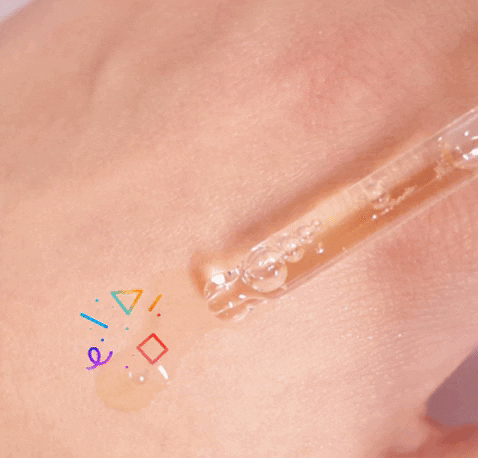 +CLAIMS

[Claims put together from e-pamphlet]


Diminished pigmentation, blotches, blemishes, and freckles: 75% of the Galactomyces Pure Vitamin C Glow Serum is composed of Galactomyces Ferment Filtrate. This ingredient has been shown to reduce hyperpigmentation in vitro - in a test tube/petri dish using human skin cells- but not on an actual human. Although the mechanism of action is not well understood, the results are there and very promising. There are other anti-hyperpigmentation ingredients in this product that have more research to back up their claims. Still, they might be present in too low concentrations to have any noticeable effect. As for the Vitamin C, Ascorbic Acid is high on the ingredient list (high concentration), but although it has research to back up anti-hyperpigmentation claims, it is a highly unstable form. You can also usually realize that Vitamin C oxidizes and should no longer be used as its serum starts to turn a yellowy/orange color. The issue with this serum is that a caramel colorant has already colored it, so realizing that the serum should no longer be used isn't as straightforward. Regardless, when it comes to this claim, in my opinion, it has been fulfilled. As you can clearly see from the before and after pictures below, this has really decreased my acne scars. I have mixed skin, so I scar very quickly and have many pigmentation issues, yet I could start to see a difference in my overall skin tone in 10 days. I don't know if this serum would get rid of freckles or blotches as they are more complicated marks on the skin. Still, you will definitely see a difference after a month of use when it comes to hyperpigmentation, blemishes, and acne scars. Depending on your skin problem, you may need to use other products in addition to this one, but this is a fantastic add on to any anti-hyperpigmentation routine. 

Gets rid of flaky skin and adds hydration: If your skin is normal or oily (but not incredibly oily), you will enjoy this product in terms of hydration. It has some lovely tried-and-tested hydrating ingredients (Glycerine, Niacinamide, Trehalose, ...) present in high concentrations (Glycerine is the second ingredient and is higher in concentration than water!). I noticed the main difference in my fine lines as they got plumped up and in my skin's overall appearance: it just looked and felt more healthy. However, if you have flaky skin - which could be caused by either irritation or dehydrated skin- this serum should not be used as a hydrating one, as I find its primary function to be that of an active depigmenting, anti-aging one. If you're struggling with hydration level, try the Skinfood Royal Honey Propolis Enrich Essence as it is way more hydrating.

Help exfoliate dull and uneven skin: No. There are simply no known ingredients with exfoliating properties in the entire ingredient list of the Galactomyces Pure Vitamin C Glow Serum. Uneven skin should gradually become better if the original problem was a pigmentation issue. As for texture, it could also get even if the texture stemmed from an irritation: since there are a lot of soothing and antioxidative ingredients in this serum. However, if texture originated from pores and acne, it would not. This product is not an Exfoliator in the classical definition as it does not have any physical, chemical, or enzymatic exfoliants. 

Helps firm up skin: When it comes to skin firmness: ''we need to understand what causes the skin to lose its firmness and 'resilience': As you get older, your skin declines in elasticity due to slower tissue regeneration, lower elastin (elastic protein) levels and an increase in production of elastase (the enzyme that degrades elastin), UV exposure also reduces the functionality of the elastic fiber network, furthermore, a decrease in collagen production, and of facial tissue also contribute to more saggy skin''. There are no ingredients in the list known to influence elastin production, there are some that influence collagen, but this will not be enough to firm up your skin. If your primary concern is skin firmness, try the Primera Wild Seed Firming Water or something of the same line.

Recharge moisture supply and add shine and glow to your skin: This is not a moisturizing serum, opt for the Pyunkang Yul Nutrition Cream or something similar instead. However, the glow and the brightness are definite factors to this serum. As I mentioned above, my skin looks incredibly healthy and well-rested ever since I started using this product. 
    When I started researching the ingredient list and looked up Galactomyces Ferment Filtrate, I felt like I had heard about it before. It turns out that's the main constituent (90%) and 'superstar ingredient' of the well known SK-II Facial Treatment Essence. SK-II calls this ingredient 'Pitera' and attributes the majority of its essence related claims to it. I've reviewed a couple of supposedly comparable products to this essence, like the 1]Estée Lauder Advanced Night Repair Synchronized Recovery Complex II and supposed dupes like the 2]Missha Time Revolution The First Treatment Essence Rx [Pro Ferment]. These two products are majoritarily composed of 1]Bifida Ferment Lysate ( Has been proven to improve skin sensitivity and help maintain a healthy skin barrier) and 2][95%] Yeast Ferment Extract ( Protects against irritation and environmental stress + Antibacterial + Hydrating) + Anti-aging (Boosts collagen production) ). Although these two ingredients possess similar properties to the Galactomyces Ferment Filtrate, these are not the same properties, and they probably are not as effective. I will eventually try the SK-II Facial Treatment Essence, as soon as I find a buyer for my right kidney, but, for the time being, I can't exactly tell you whether or not these are dupes for this product. What I can tell you is that from a purely ingredient-based point of view, the SOME BY MI Galactomyces Pure Vitamin C Glow Serum seems like a better dupe than any other I've seen, so far. The SK-II essence has a higher concentration (90%) of some By Mi (75%) filtrate, but the latter probably makes up for it since the rest of its ingredients are packed with antioxidative powers. 
  I really enjoyed using this serum, and it has become one of my favorite anti-aging, plumping, and depigmenting serums, up there with the SKIN&LAB Red Serum. I would recommend it to any type of skin and age, although if you have very mature skin, you will probably need to use other products in conjunction for a more extensive routine. This is not a powerful anti-aging product, but it's excellent as preventative care and the kind of pigmentation issues mentioned above in the claims. If your skin is sensitive and acne-prone, you may or may not react well with this serum. As I mentioned in the in-depth ingredient review, there are perfuming and colorant ingredients that can further trigger your sensitivity or acne. For sensitive skin, if this triggers inflammation, a lot of research has correlated inflammation and premature aging, so make sure to do a patch test before using this product. If you react badly to it, forget about it. If your acne is currently active, refrain from using this serum, and check this post out instead: [10] Anti-Acne products that actually work + A Skincare routine. But if your acne is not active, I have acne-prone skin that has broken out in the past due to different products, but this one did nothing but good things to my skin. With its price point and effects, this is a great serum to test out regardless.
+PROS:
Absorbs easily

Amazing price/quality ratio

Affordable

Reduces pigmentation

Plumps up fine lines
-CONS:
Contains some potentially sensitizing ingredients (Fragrance + Colorants)
⭐Score: 4.0/5 Some claims haven't quite been met by this product, but it's so affordable, constituted of great ingredients, and with such a good result, that I will look past them. It would have gotten a higher score had it fulfiled all its claims and had it not contained colorants and fragrant ingredients.