[REVIEW] Estée Lauder Advanced Night Repair Synchronized Recovery Complex II (Before and After)
Texture: Lightweight (a mix of watery/gel texture)

Cruelty-free: No

Price (using this link): $70

What you get: 30mL (or 20ml or 50ml or 112ml)
+INGREDIENTS
Ingredients: Water\Aqua\Eau, Bifida Ferment Lysate, Methyl Gluceth-20 (Moisturizer), Peg-75 (Moisturizer + Solvent), Bis-Peg-18 Methyl Ether Dimethyl Silane (Emollient + Moisturizer), Butylene Glycol (Moisturizer + Solvent), Propanediol (Moisturizer + Solvent), Cola Acuminata (Kola) Seed Extract, Hydrolyzed Algin (Thickening), Pantethine, Caffeine, Lecithin (Emollient + Emulsifying), Tripeptide-32, Ethylhexylglycerin (Preservative), Sodium Rna, Bisabolol, Glycereth-26 (Moisturizer + Emollient), Squalane, Sodium Hyaluronate, Oleth-3 Phosphate (Surfactant + Emulsifying), Caprylyl Glycol (Moisturizer + Emollient), Lactobacillus Ferment, Oleth-3 (Emulsifying), Oleth-5 (Emulsifying), Anthemis Nobilis (Chamomile), Yeast Extract\Faex\Extrait De Levure, Choleth-24 (Emulsifying), Hydrogenated Lecithin (Emollient + Emulsifying), Ceteth-24 (Emulsifying), Tocopheryl Acetate, Ethylhexyl Methoxycinnamate, Hexylene Glycol (Solvent), Carbomer (Viscosity Control), Triethanolamine (Buffering), Trisodium Edta (Chelating), Bht (Synthetic antioxidant + Preservative), Xanthan Gum (Viscosity Control + Emulsion Stabilising), Phenoxyethanol (Preservative), Red 4 (Ci 14700) (Colorant), Yellow 5 (Ci 19140) (Colorant)
🔬Interesting Ingredients:
Bifida Ferment Lysate: Has been proven to improve skin sensitivity (redness/acne/dryness/…) and to help in maintaining a healthy skin barrier. The exact mechanisms are not known but it is theorized that this ingredient acts on the inflammatory response pathway and other pathways usually involved in sensitivity.

Cola Acuminata (Kola) Seed Extract: 🔴[Not enough research to support anything when topically applied]

Caffeine: Antioxidant (slows down photoaging process) + Wound healing (promotes micro circulation)

Tripeptide-32: 🔴[Not enough research to support anything when topically applied]

Sodium Rna: 🔴[Not enough research] Skin conditioning + Might be Anti-aging (through the downregulation of elastase, an enzyme that degrades elastin)

Bisabolol: Anti-inflammatory + Possibly treats hyperpigmentation (If you use the link, note that α-(−)-bisabolol is the same molecule)

Squalane: Naturally produced by the body (production slows dramatically after age 30), repairs, deeply moisturizes, and has anti-aging benefits.

Sodium Hyaluronate : Hydrating (water binding properties) + Wound healing (promotes micro circulation)

Lactobacillus Ferment: 🔴[Not enough research] Might improve skin barrier functions when present at certain concentrations (5%)

Anthemis Nobilis (Chamomile): 🔴 [Not enough research] Anti-inflammatory

Yeast Extract\Faex\Extrait De Levure: Contains Beta Glucan: Protects against irritation and environmental stress (the molecules link together to form a barrier on the surface of your skin) + Antibacterial (stimulate white blood cells to attack pathogens) + Hydrating (acts as a humectant (chemical structure attracts and traps water molecules)) + Anti-aging (Boosts collagen production)

Tocopheryl Acetate: Most commonly used form of Vitamin E (Most abundant antioxidant found in human skin, works as a photoprotective agent + Anti-inflammatory ). Popular culture suggests that it also helps in wound healing, but this it not adequately backed up by research.

Ethylhexyl Methoxycinnamate: Absorbs UV radiation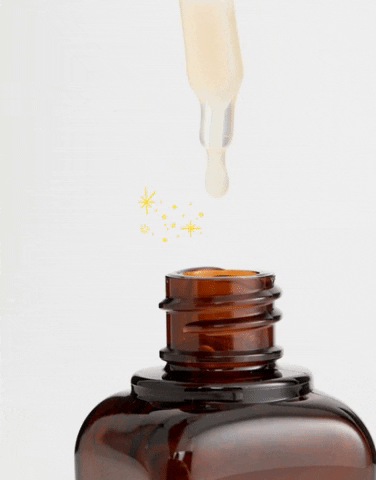 +claims
Taken from the website:

''This face serum maximizes the power of skin's natural nighttime renewal with our exclusive ChronoluxCB™ Technology. Also includes anti-oxidants, plus Hyaluronic Acid, nature's "moisture magnet," to help lock in moisture.

Lines and wrinkles look significantly reduced. More than 75% of women felt their skin looked more youthful in just 4 weeks. Skin feels smoother, hydrated, stronger. 82% felt their skin was immediately hydrated. Skin looks younger, radiant, more even toned. 83% felt their skin looked healthier, fresher, more rested in just 4 weeks.''
Exclusive ChronoluxCB™ Technology: A lot of brands give names to a combination of ingredients, which usually serves to market the product. An example would be 'MultiEx Phytrogen' in the Eco Your Skin Facial Pilates Mask, which is just a particular combination of some of the ingredients present in the list. Usually, these patented combinations have research to back up their claims and you can easily look them up online, which will give you the studies/research and clinical data obtained on them. However, the only things that come up when looking for ChronoluxCB™ are magazines and blog articles about Estée Lauder products (notably the Advanced Night Repair Synchronized Recovery Complex II), and Estée Lauder posts. I couldn't find what ChronoluxCB is composed of but a couple of articles describe it as ''a technology that encapsulates Alkyl Guanine Transferase (AGT)''. Here's a quick Biology overview: O6-methylguanine DNA methyltransferase or DNA alkyltransferase (AGT) is essentially a DNA repair enzyme, here's a link if you want to learn more about the specific mechanism. Essentially, this new technology would encapsulate the enzyme so that, when spread on the skin, it would get delivered to the cells. The issue is: there's nothing -anywhere- to back up this claim, looking at the ingredient list, I don't see anything that could do this unless the combination of something like the Tripeptide-32 and Sodium RNA would stimulate DNA to produce AGT, but that's extremely far fetched because there's almost no research regarding these two ingredient's benefits when applied on topical skin. I personally think ''ChronoluxCB™ Technology'' is just a good marketing strategy to get you to buy the product, nothing more.

Lines and wrinkles look significantly reduced: Any good hydrating product is going to reduce the look of your lines and wrinkles because hydration will plump up your skin. My fine lines (I don't have wrinkles yet) did look more reduced, but not to a significant level: Keep in mind that I purchased the biggest size of this product and used it consistently for months on end. The serum is almost finished, and I can confidently say that it does not play any significant role when it comes to diminishing the signs of aging. My mother has also used this serum on and off over the years and when she saw that I was using it, she asked me if I had noticed any results because she did not experience anything major other than good hydration when using it.

Skin feels smoother, hydrated, stronger: Yes, this serum is very soothing, and my skin felt perfectly hydrated and smooth during the time I was using it.

Skin looks younger, radiant, more even-toned: I'm only 24 so my skin can't really look any younger, did it look particularly radiant? Yes, but again, any good hydrating serum will give you more radiant skin. As for 'more even-toned' it was not, the only ingredient which might directly treat hyperpigmentation is Bisabolol, but it doesn't do a really good job.

Skin looked healthier, fresher, more rested: That's one of these marketing claims, it basically means that your skin looks better, and yes it does, because you're adding hydration.
The hype that surrounds this product is due to the fact that when it was released in 1982, it was one of the first products to ever introduce the concept of 'skin repair', it was new and innovative, and there was almost nothing to compare to it. Fast Forward in 2020, we live in a word with k-Beauty, there are a lot of products on the market that give you good quality hydration and more, you no longer need to break the bank for these kinds of things.
Now, for the final verdict: would I recommend this product? Look, it's a good product, there's no questions regarding that, but there are a lot of good products on the market (some even better), that cost a fraction of the price. Why would you spend so much money on something that you could find at a cheaper price? Even if money is no issue, it still isn't logical. At the end of the day, buying this serum doesn't make sense to me, but if it does to you, knock yourself out, just don't have extremely high expectations, and incorporate something directly targeted for anti-aging, if that's the kind of skincare routine you want to build.
+PROS:
Lightweight, absorbs fast.

Suitable for most skin types (including sensitive)

Fragrance-free

Good moisturizer/Hydrator

Luxurious feeling (packaging + application + hype)
-CONS:
No noticeable improvements if your skin is at a good place to begin with

Very bad price/quality ratio



⚗ Score: 3.5/5--- I like this product, and enjoyed using it, but the price doesn't make any sense.
+AMAZON
+Yesstyle: link
(If you use my code: DEWILDE you can get up to 5% off on any yesstyle purchase at checkout)