[REVIEW] Klairs Rich Moist Soothing Cream (Before and After)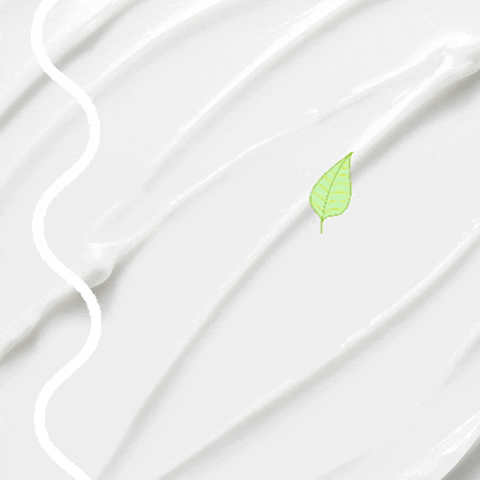 Price (in this link): 24.50$ (If you use my code: DEWILDE you can get up to 5% off on any Yesstyle purchase at checkout)

Texture: Creamy, between a light and thick feeling, not heavy

Cruelty-free: Yes

What you get: 60mL

+Ingredients
Ingredients: Caprylic/Capric Triglyceride, Glycerin, Cetyl Alcohol, Cyclopentasiloxane, Glyceryl Stearate, Sodium Hyaluronate, Cetyl Ethylhexanoate, Stearic Acid, Butyrospermum Parkii (Shea Butter), Simmondsia Chinensis (Jojoba) Seed Oil, Beta-Glucan, Sorbitan Sesquioleate, Microcrystalline Wax, Betaine, Peg-100 Stearate, Ceramide 3, Polyquaternium-51, Sorbitan Stearate, Dimethicone, Tocopheryl Acetate, Carbomer, Arginine, Illicium Verum(Anise) Fruit Extract, Citrus Paradisi(Grapefruit) Fruit Extract, Nelumbium Speciosum Flower Extract, Paeonia Suffruticosa Root Extract, Scutellaria Baicalensis Root Extract, Chlorphenesin, Disodium Adenosine Triphosphate, Algin, Carica Papaya (Papaya) Fruit Extract, Citric Acid, Portulaca Oleracea Extract, Natto Gum, Centella Asiatica Extract, Althaea Rosea Flower Extract, Aloe Barbadensis Leaf Extract, Disodium Edta, Apium Graveolens (Celery) Extract, Brassica Oleracea Capitata (Cabbage) Leaf Extract, Brassica Oleracea Italica (Broccoli) Extract, Brassica Rapa (Turnip) Leaf Extract, Daucus Carota Sativa (Carrot) Root Extract, Oryza Sativa (Rice) Bran Extract, Solanum Lycopersicum (Tomato) Fruit/Leaf/Stem Extract, Lysine Hcl, Proline, Sodium Ascorbyl Phosphate, Acetyl Methionine, Theanine, Lavandula Angustifolia (Lavender) Oil, Eucalyptus Globulus Leaf Oil, Pelargonium Graveolens Flower Oil, Citrus Limon (Lemon) Peel Oil, Citrus Aurantium Dulcis (Orange) Peel Oil, Cananga Odorata Flower Oil
* please note that the new ingredient formulation does not contain water.
+Added Ingredients to scented toner: 
Lavandula Angustifolia (Lavender) Oil, Eucalyptus Globulus Leaf Oil, Pelargonium Graveolens Flower Oil, Citrus Limon (Lemon) Peel Oil, Citrus Aurantium Dulcis (Orange) Peel Oil, Cananga Odorata Flower Oil
SOME INTERESTING INGREDIENTS:
Caprylic/Capric Triglyceride: Antioxidant (naturally occurring fatty acid) + Preservative + Emollient/Moisturizer (smooths down the skin, it is derived from coconut oil and glycerin)

Glycerine: Widely used as a quality Hydrator (occurs naturally in skin and its chemical structure attracts water). You can find this ingredient in most good skin replenishing products.

Sodium Hyaluronate : Hydrating (water binding properties) + Wound healing (promotes micro circulation)

Butyrospermum Parkii (Shea) Butter: Moisturizer + Anti-aging (Vitamin A) +Anti-fungal + Anti-inflammatory + Wound healing (Boosts collagen production and promotes cell regeneration)

Ceramide 3: ''When people experience dry skin, it is because of a loss of ceramides in the skin, which can also cause itching, flaking, peeling, and scaling.'' Ceramide 3 accounts for 22.1% of the total ceramide pool of the uppermost layer of the skin [Moisturizing + Skin replenishing]

Arginine: Antioxidant + Hydrating (acts as a humectant (chemical structure attracts and entraps water molecules)) + Anti-aging (increases collagen production through different pathways)

Illicium Verum Fruit Extract (Star Anise): Essential oil (odor) + Contains Anethol which is a potent antioxidant

Simmondsia Chinensis Seed Oil (Jojoba): Rich in Vitamins A, D and E

Citrus Paradisi Fruit Extract: Contains vitamin C

Nelumbium Speciosum Flower Extract  antioxidant + intense hydrater/moisturizer + balances oily skin

Paeonia Suffruticosa Root Extract anti aging

Scutellaria Baicalensis Root Extract: anti-inflammatory

Citric Acid: Anti-aging (AHA + promotes collagen production)

Natto gum: Vitamin E + Vitamin K2 (anti aging) + Gamma Polyglutamic Acid ( Anti-aging, moisturizing, 10x more hydrating than hyaluronic acid)

Centella Asiatica Extract : Wound healing + hypertrophic scar healing properties + promotes collagen production

Althaea Rosea Flower Extract: Antioxidant (polyphenols)

Aloe Barbadensis leaf Extract: Treats burns (Inhibits thromboxane, which causes restriction in blood supply to affected skin tissues) + Moisturizer (mucopolysaccharides (water-binding) along with amino acids and zinc) + Wound Healing (Stimulates Collagen production pathways)+ Anti-inflammation (Magnesium lactate in the gel prevents Histamine production)

Apium Graveolens (Celery) Extract: Not enough clinical data, especially when it comes to topical application.

Brassica Oleracea Capitata (Cabbage) Leaf Extract: anti-inflammatory (reduces Immune response of Th1 cells (white blood cells)) + wound healing (increase in collagen production)

Broccoli Extract: Hydration (Fatty Acids) + Moisturizing (Fatty Acids) + Nourishing (Vitamin C) + Retinol source (Vitamin A) + Calming (Arachidonic Acid, which naturally occurs in our bodies when we get injured to repair wounds)

Brassica Rapa (Turnip) Leaf Extract: Antioxidant (flavonoids)

Daucus Carota Sativa (Carrot) Root Extract: Vitamins A (Beta-carotene)

Oryza Sativa (Rice) Bran Extract: Antioxidant + vitamin E and fatty acids anti aging(vitamin E plus vitamin B and squalane) Antioxidants like beta-carotene and lycopene enzymes like CoQ10 provide active component

Solanum Lycopersicum (Tomato) Fruit/Leaf/Stem Extract:

Lysine Hcl: Clinical data showing the effectiveness of topical lysine on skin aren't abundant at all, but a clinical study suggests a strong link with it and collagen synthesis. (Anti-aging)

Sodium Ascorbyl Phosphate: Stable form of Vitamin C


+CLAIMS
The concentrated formula of the Rich Moist Soothing Cream provides immediate, long-term moisture for a more radiant, hydrated complexion. This cream works deep within the skin to provide much needed soothing and moisture. Infused with yeast-derived beta glucan, it supports your skin's natural moisture barrier, your skins defense system. Helping to rescue dry, irritated and sensitive skin by supporting and repairing your protective layer from the inside out, the Rich Moist Soothing Cream helps aid in the improvement of your natural skin cell repairing capabilities.
Immediate + Long term moisture: Yes, the moisture is immediate, and it lasts up to around 6 hours.

Radiant + Hydrated complexion: definitely looks more radiant and hydrated but it's just a short term thing, while the cream is on the face, your skin will look better, but you won't notice your skin becoming more radiant as you use the product more ( i.e you won't particularly notice your skin going worse if you stop using this cream)

Supports your skin natural moisture barrier + defense system: yes, just look at the ingredient list. Usually, creams are meant to sit atop your skin barrier to keep what you've put in it sealed (ex: serums), but this one is pretty penetrating which leads me to believe that the ingredients are doing something (but not a lot)

Rescues dry + Irritated + Sensitive skin: This cream is pretty layer-able, so if you have dry skin I feel like it could benefit you, but when it comes to irritated or sensitive skin, the presence of essential oils - who are known to have irritating effects on some people - doesn't really make the Klairs Rich Moist Soothing Cream suitable for these types of skin.

+PROS:
Penetrates easily

Doesn't leave shine behind

Layer-able
-CONS:
Contains essential oils that might trigger bad reactions in people with sensitive skin.




❄️Score: 3.0/5 --- Great and basic moisturizing cream, doesn't get a higher score because it claims to be suited for all skin types but no product truly is. And even though it has a great ingredient list, at the end of the day a moisturizing cream is the last step of your skincare routine, so presumably, products have been piled up already, would a cream full of all of these active ingredients penetrate with all these other layers of products and be useful? I don't know. Alternatively, it could also be used as a stand-alone product for people with a more minimalistic routine but that's just not me.
+AMAZON
+Yesstyle: link 
(If you use my code: DEWILDE you can get up to 5% off on any yesstyle purchase at checkout)