[REVIEW] Wild Seed Firming Water by Primera (Before and After)
I went to my dermatologist a couple of months ago and he looked at me and asked if I smoked, I told him that no, I never smoked a cigarette in my life, and he looked at me perplexed. I asked him 'why?' and he said that my skin was looking saggy for someone who's only 24. I punched him in the face, and that was that. I'm obviously kidding, I would never punch my dermatologist in the face, but the point is I was kind of annoyed, I'd like to consider myself someone with good skin: I do get the occasional swarm of pimples residue acne scars from my darker years, but I'm happy with my skin, it's soft, it's bouncy, it's… yes, it is a bit saggy. My dermatologist says that it's probably a combination of my genetics (some women just don't produce as much elastin and collagen), and the fact that my cheeks are fat with gravity pulling down on them. Either way, I decided to look for a preventive anti-aging skin care product and this brings us to the Wild Seed Firming Water.
Price (use this link): 47.90$ (If you use my code: DEWILDE you can get up to 5% off on any yesstyle purchase at checkout)

Texture: Gooey water but not sticky at all

What you get: 180ml

Cruelty-free : yes
+INGREDIENTS
🌰 Ingredient list: Water, Butylene Glycol, Betaine, Glycerin, 1,2-Hexanediol, Glyceryl Polymetha Crylate, Achillea Millefolium Extract, PPG-13-Decyltetradeceth-24, Propaned Iol, Acreylates/c10-30 Alkyl Acrylate Crosspolymer, Ethylhexylglycerin, Pent Ylene Glycol, Tromethamine, Sodium Polyacrylate, Adenosine, Disodium EDTA, Th Eobroma Cacao (Cocoa) Extract, Dextrin, Beta-Glucan, Glycine Soja (Soybean) Sprout Extract, Glycine Soja (Soybean) Seed Extract, Xanthan Gum, Natto Gum, Glycine Soja (Soybean) Seed Extract, Fragrance.

Key Ingredients:
Achillea Millefolium Extract: Anti-inflammatory + Anti-aging (Improves the appearance of crow's feet wrinkles and pores by increasing expression pattern of skin tissue components)

Adenosine: Anti-aging (collagen stimulation pathway) + Wound healing (collagen stimulation pathway) + Anti-inflammatory (inhibits neutrophils, white blood cells part of the inflammation response)

Theobroma Cacao Extract: Photo-protection (Polyphenols) + Antioxidant + Anti-inflammatory + Anti-aging (Increases skin elasticity by increasing expression pattern of glycosaminoglycans and types of collagen)

Beta-Glucan: Protects against irritation and environmental stress (the molecules link together to form a barrier on the surface of your skin) + Antibacterial (stimulate white blood cells to attack pathogens) + Hydrating (acts as a humectant (chemical structure attracts and traps water molecules)) + Anti-aging (Boosts collagen production) +

Glycine Soja Sprout Extract + Glycine Soja Seed Extract: Anti-inflammatory (flavonoids) + Anti-Aging (Elastin and collagen stimulating effects) + Photoprotection (Polyphenols)

Natto gum: Vitamin E + Vitamin K2 (anti aging) + Gamma Polyglutamic Acid (Anti-aging, moisturizing, ten times more hydrating than hyaluronic acid)
+INSTRUCTIONS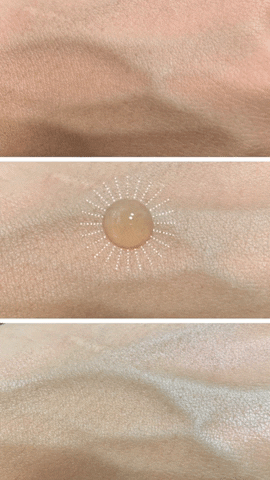 1. Dispense an appropriate amount after morning and evening (I shake down the bottle 2 to 3 times, and this dispenses a good amount for my face)
2. Smooth over face from the center and gently pat for penetration.
+I really love the texture as it's gooey but watery enough as to not be sticky, it doesn't clog my pores and I can also use it on my forehead without getting bumps (A lot of products irritate my forehead)

+validity of CLAIMS
Firming toner for firmer, more resilient skin with the power of wild seeds: I can't attest to firmer and more resilient skin, I didn't really notice a difference, but my skin isn't that saggy to begin with, for statements as broad as these ones I like to focus on the ingredients and formulation and this one checks out as far as I'm concerned. First, we need to understand what causes skin to lose its firmness and 'resilience': As you get older, your skin declines in elasticity due to slower tissue regeneration, lower elastin (elastic protein) levels and an increase in production of elastase (the enzyme that degrades elastin), UV exposure also reduces the functionality of the elastic fiber network, furthermore, a decrease in collagen production, and a general of facial tissue also contribute to more saggy skin. Research has shown that soybean extracts promote elastin and collagen production and inhibits elastase activity, soybeans also contain phenolic acids, which are promising compounds when it comes to protection against photo-damage. Other ingredients in the formulation like the ones mentioned in the <Key Ingredients> section have anti-aging and photo-protecting attributes, some of them promote collagen production and are antioxidants (UV radiation produces oxidative stress which produces an imbalance in free radicals, antioxidants reduce that imbalance). So, scientifically, this formulation should work in preventing/slowing down your skin from losing its firmness and resilience.

The nature-oriented ingredient for the refinement of skin texture, to smooth the rough skin: If your skin is rough because it lacks moisture and hydration and you have dry patches, this will definitely smooth it down, but it won't affect textured skin if the texture is due to bumps/clogged pores, the ingredients themselves aren't really effective against acne and there are no chemical or physical exfoliants to smooth down textured skin.

Contains nature-oriented moisture ingredient extracted from soybeans for deep moisturization: This product will provide a lot of moisture that's going to stay with you throughout the day and last you through the night when you re-apply it before you sleep. It's also absorbed by your skin after a while and will only leave you with a subtle glow.
This water/toner is very hydrating and moisturizing, it's formulation is excellent and I used it during a period where I had a lot of small active acneic bumps due to hormones and it didn't irritate them or make them worse.
If you're looking for an anti-aging product that prevents/slows down saggy skin because firmness is an issue, I would definitely recommend it. If however, this isn't a concern, and you're just looking for a water/toner for moisturizing/hydrating purposes or something to add to your routine, there are more affordable products that would get the job done like the Klairs Supple Preparation Facial Toner (21.99$). What I'm trying to say is that this isn't a staple, the Wild Seed Firming Water by Primera should be considered as an add-on to your routine if you have the specific skin concern that I mentioned above (which I do). Otherwise, you're better off using other products.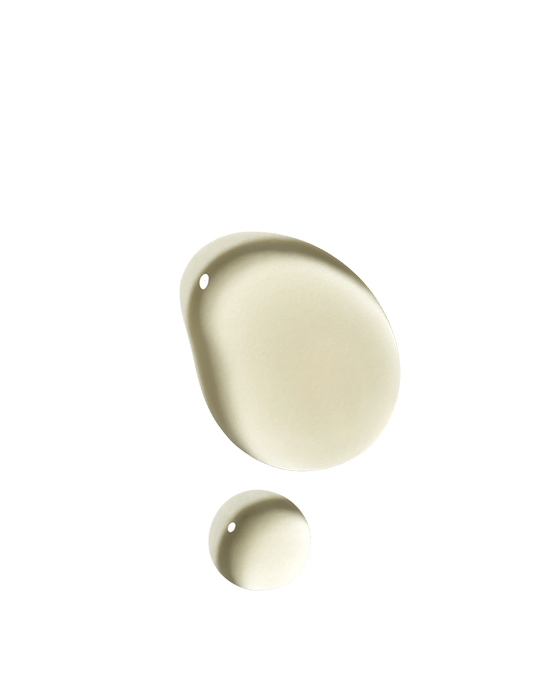 +PROS:
Amazing texture
Soaked up by skin
Great ingredient list with a lot of research backing it up
-CONS:
The bottle is made of glass, and it will get damaged if you drop it, but won't break because it's pretty thick
🌱Score: 4.0/5 --- I really enjoy using this product, I feel like I would keep buying it or try something from the same line because most of the products of the Wild Seed Firming range contain the same or more of the active ingredients of the Wild Seed Firming Water.
Product link (Yesstyle).
(If you use my code: DEWILDE you can get up to 5% off on any yesstyle purchase at checkout)