[REVIEW] Tako Pore Blackhead Scrub Stick (Before and After)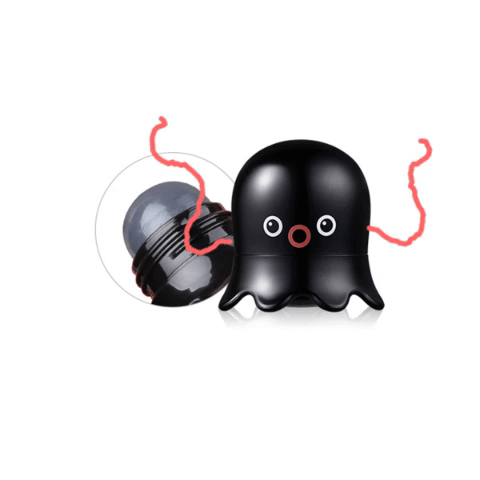 Cruelty-free: No

What you get: 10g

Price (use this link ): 6.76$ ( If you use my code: DEWILDE you can get up to 5% off on any Yesstyle purchase)

Texture: Very smooth base with rough beads mixed in
+INGREDIENTS
Ingredients: Cetyl Ethylhexanoate, Octyldodecanol, C12-15 Alkyl Benzoate, PEG-20 Glyceryl Triisostearate, Silica, Ozokerite, Ceresin, PEG-8 Isostearate, Microcrystalline, Cellulose, Synthetic Wax, Butyrospermum Parkii (Shea) Butter, Water, Ethylene/Propylene, Copolymer, Quaternium-18, Bentonite, Fragrance, Charcoal Powder, Lactose, Phenoxyethanol, Tocopheryl, Acetate, Ethylhexylglycerin, Caprylyl, Glycol, Cellulose Hydroxypropyl, Methylcellulose, Citric Acid, Montmorillonite, Sea Salt, Sea Water, Glycerin, Acacia Senegal Gum, Butylene, Glycol, Peat Water, Taurine, Chlorella Vulgaris/Lupinus Albus Protein Ferment, Acanthopanax Senticosus (Eleuthero) Root Extract, Potassium Sorbate 
⚫Some notable ingredients:
Cellulose: Cellulose doesn't really have any amazing skin benefits of its own, and is usually used as a biodegradable base (instead of polyethylene or polypropylene (both also present in the ingredient list, which are cheap and easy to make but take hundred of years to break down in the environment) to make sheet masks and beads. Here it is used to make the micro-beads and acts as a physical Exfoliator.

Bentonite: A type of clay that primarily works as an absorbent of oil and other impurities from the skin.

Montmorillonite: Another type of clay that serves the same purpose as Bentonite.

Sea salt: Helps to balance oil production and in cleansing pores, also a good topical scrub.
KEY INGREDIENTS promoted by the brand:
Taurine – Hydrates and firms skin for a pore-tightening effect.

Dead Sea Salt – Natural minerals provide soothing after-care.

Black Peat Water – Purifies skin by absorbing waste and toxins.

Rotorua Mud - Absorbs excess sebum.

Charcoal Powder – Extracts blackheads, whiteheads, and other skin impurities.
Before I mention the claims, let me say this: I hate giving up on a product. Not because I necessarily want the product to work and try to see the good in everything, but more out of the fact that I hate spending money for nothing. I have used face cleansers I hated as shower-gel, eye creams on my lips or hands, and serums on my body to get the most out of products I did not like. That's not to say that I'd use up a product just to get my penny out of it, if a product sucks, well… it sucks, you can't really do much about that, but 3 times out of 4, the skin on the rest of your body is less sensitive and selective than the one on your face, so you can use it there. That's not to say that I would use a scrub stick on the rest of my body, that would be weird and a waste of time, but it is to say that I usually always look for a way to make a product work, and sometimes I even end up loving the result, just like what happened for the Ac pink powder mask when I was fighting off acne. All of that being said, I have tried everything and the Tako Pore Blackhead Scrub Stick simply did not work out for me.
I tried :
Opening my pores out with steam before using the product

Scrubbing my nose with the product for 5 minutes

Putting the product in my refrigerator to make the consistency harder, and promote the physical exfoliation (someone wrote a review and said that worked for her)

All of the above combined

Using it 3 times a week for 3 weeks
+CLAIMS:
''Extract blackheads and whiteheads with our adorable, speedy scrub stick! Formulated with cellulose beads, the black mud balm effectively removes excess sebum and gently exfoliates pores to pull out blackheads, whiteheads, and other skin impurities so skin looks and feels cleaner, smoother, and more refined.''
''Extract blackheads and whiteheads'': My blackheads and whiteheads were not extracted. When I combined all the methods mentioned above to make the product work, I did end up extracting a couple of blackheads with an extraction tool, but my pores soon closed up after a minute and I ended up with maybe 3 or 4 less blackheads on my nose.

''Effectively removes excess sebum'': Yes, the area surrounding my nose and my nose itself felt less oily after the application, and stayed so for an entire day. But it should be noted that I'm not that oily to begin with in that area.

''Gently exfoliates pores to pull out…'': The product IS gentle, but I would not qualify it as an Exfoliator. It's nowhere near harsh enough to physically exfoliate my skin, and doesn't really contain any chemically exfoliating products to balance that. The mud and clay ingredients are supposed to ''pull'' at the oil and factor in some exfoliation but I had no result whatsoever. Using this stick felt like scrubbing my nose with something plasticky and smooth that left a bit of an oily residue. I'm not saying I want something that leaves my skin red and patchy, but there is a minimum exfoliating factor that this product does not provide.

''Skin looks and feels cleaner, smoother, and more refined.'': Cleaner? No. More refined? barely. Smoother? yes, but I feel like that's just due to the oil residue.
What really got to me is the number of great reviews this product had on a lot of different online seller websites because I really tried my best to make it work. A lot of reviewers would mention all their ''Blackheads sticking on to the sticks'' and I can't help but wonder if they are mistaking the beads of the product itself for what is supposed to come out of their pores. Other reviewers mentioned that they use it every day to see results, sometimes even twice a day, but that's just something I don't see myself committing to, there are a lot of blackheads removing sticks that work and that don't require you using them every day. Now, as usual, when it comes to a disappointing product, I have to remind you that everyone's skin is different and that this might work for you, but I would not personally recommend this to anyone, except maybe if your child is having a sleepover party and you want her/him to have fun with a cute safe product? I don't know, I'm really trying here.
+PROS:
Very cute packaging
-CONS:
Does not work

Top layer of product needs to be run off before you get to the 'exfoliating' beads

No added value to a skincare regimen

Surface is concave which makes it hard to reach certain nose angles




🐙Score: 0.5/5 --- This was a waste of money, I found no use whatsoever for this blackhead scrub stick, but it gets a 0.5 instead of a 0.0 because the packaging is adorable and at least that's something.
+Yesstyle: product link.
(If you use my code: DEWILDE you can get up to 5% off on any yesstyle purchase at checkout)